Prostitution challenge to be heard in High Court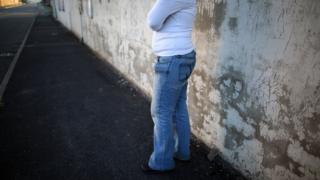 The High Court is to hear a legal challenge about whether women who were once involved in prostitution should be made to reveal their convictions.
The group of women will argue it is unlawful for past soliciting convictions to be stored and disclosed to potential employers.
They say it is discriminatory and breaches their right to a private life.
Campaigners say the women are all victims of exploitation and trafficking who turned to prostitution to survive.
The hearing at London's High Court will begin later and could last two days.
A number of the women have of convictions under the 1959 Street Offences Act - which have to be disclosed when they apply for jobs or voluntary work.
Campaigners say the women's criminal records are a "catalogue of their abuse", but despite being victims of rape and sexual abuse, they have no entitlement to anonymity in the disclosure process.
One woman said she still had to explain her criminal record 20 years after she leaving prostitution, while another claimed she was treated "like a sex offender".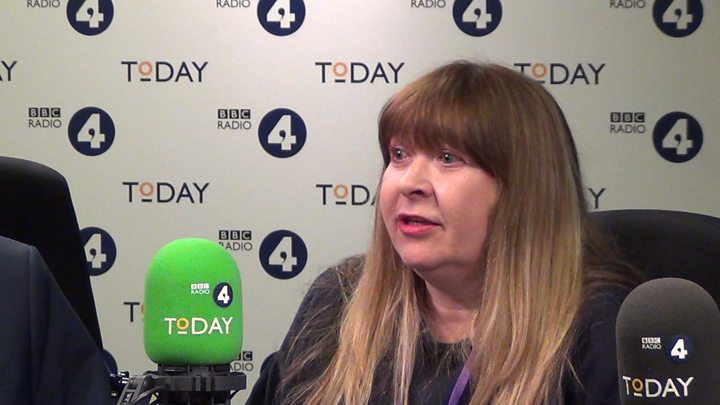 'I was a victim'
Fiona Broadfoot was forced into prostitution at the age of 15.
After an argument with her parents, she ran away and walked straight into the hands of a man in his 20s who groomed her, then took her from Bradford to London to work on the streets.
That was the start of years of abuse.
"I lost my identity… I worked selling sex and every penny went to him," she told BBC Radio 4's Today Programme.
She was 16 when she was first arrested and charged by the police.
Now if she wants to work with children, she has to reveal her convictions from 30 years ago.
She said: "I was a victim. I was forced, I was beaten, I never profited.
"None of the men who bought me or sold me as a child, as a teenager, and as a young woman, have ever faced criminal charges.
"And we don't look into them as being a risk to our children and young people."
'Records expunged'
Harriet Wistrich, solicitor for the women, said attitudes towards women who have been groomed into prostitution have changed.
"Most are controlled and coerced and therefore meet the wider definition of trafficking. As such this policy is inconsistent with the Modern Slavery Act as it continues to punish victims," she said.
"We wish to see women's existing records expunged," a spokesman for Nia, the women's abuse charity, added.
"In future, women should not be criminalised for their involvement in prostitution but offered help and support to access a full range of viable opportunities and choices besides prostitution."