Westminster attacker 'took steroids' before terror incident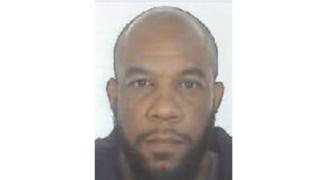 The man who killed five people in the Westminster Bridge attack last year took steroids in the days and hours before the attack, a court has heard.
Khalid Masood was shot in the Palace of Westminster grounds after driving into four people on Westminster Bridge, and fatally stabbing a police officer.
A pre-inquest hearing ruled that Masood's inquest would be held separately to the attack victims.
The inquests will be held at the Old Bailey on 10 September.
Speaking at the hearing, Judge Mark Lucraft QC said "the lives of many were torn apart by less than two minutes of high drama" on 22 March 2017.
During the hearing, it emerged that a toxicology report from a urine sample suggested Masood had taken anabolic steroids before the attack.
Mother-of-two Aysha Frade, US tourist Kurt Cochran, and retired window cleaner Leslie Rhodes died after Masood drove his rental car into people on Westminster Bridge.
Romanian tourist Andreea Cristea was knocked into the River Thames from the bridge. She died just over two weeks later.
Moments after the bridge attack, PC Keith Palmer, 48, was stabbed to death outside the Houses of Parliament.
At the hearing, it was heard the two firearms officers who confronted Masood will not be identified at the inquests.
Gareth Patterson QC, who is acting on behalf of four of the families of those who died, asked the coroner to examine how Masood was radicalised, looking specifically at his time in prison.
The counsel said the families "did not understand" the need for end-to-end encryption on online messenger services such as Whatsapp, used by Masood to access jihadi material.
Mr Patterson added: "Terrorist trial after terrorist trial shows the same problems featuring in the evidence.
"Why is it that radical material continues to be freely available on the internet, we do not understand."
The inquest will also look at the body armour worn by PC Palmer when he was stabbed by Masood.
Family members who live abroad will be able to watch the proceedings, expected to last four weeks, via video link at British embassies.