Triple killer Theodore Johnson jailed for 26 years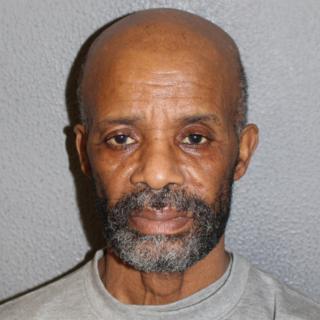 A man who killed three former partners has been jailed for a minimum of 26 years.
Theodore Johnson, 64, beat and throttled ex-girlfriend Angela Best after she met another man.
He already had two manslaughter convictions. He pushed his wife off a ninth-floor balcony in 1981 and strangled a former partner in 1993.
Johnson met Ms Best while on unescorted leave from a secure mental hospital.
He beat her with a claw hammer and strangled her with her dressing gown cord at his north London home on 15 December 2016.
Their relationship had recently ended after she met someone else.
Sentencing, Judge Richard Marks QC said: "The attack by you on Angela Best was sustained, vicious and utterly brutal. She suffered an unimaginably terrible death."
"Such repeated offending, resulting in three separate court cases, must be almost unprecedented," he added.
Hours after attacking Ms Best, 51, the garage worker threw himself in front of an express train.
He survived but lost his right arm and left hand.
Police only discovered Ms Best's body when they called at Johnson's flat in Islington to find his next of kin after the incident at Cheshunt railway station, in Hertfordshire.
In mitigation for Johnson, Annette Henry QC said: "He does not wish to be alive. He hates himself for what happened."
The killer, who now uses a wheelchair, pleaded guilty to murdering the mother-of-four and grandmother on the first day of his trial on Tuesday.
Did the authorities know about Johnson and Best's relationship?
Johnson had a personality disorder and depression, and was sent to a secure mental hospital after his second conviction.
Johnson successfully applied for a conditional discharge from the hospital in October 1997.
He was released on the condition he would tell doctors and social workers about any new relationships with women.
However, he kept his relationship with Ms Best a secret.
Records from his supervisors show four occasions in the 10 years before the murder when Johnson denied having any relationships with women since leaving hospital in 1997, the court heard.
What were Johnson's first two convictions?
In 1981, Johnson was jailed for three years after killing his wife, Yvonne Johnson.
He hit her over the head with a vase during a row before pushing her off the balcony of their home in a Wolverhampton tower block.
The argument started when Mrs Johnson would not let her husband go to church because he was "not dressed well enough", it was reported at the time.
He was cleared of murder but convicted of manslaughter by provocation.
The judge described Johnson as a "battered husband" who had suffered violence at the hands of his wife.
In 1993, he pleaded guilty to manslaughter, on the grounds of diminished responsibility, after attacking former partner Yvonne Bennett.
He had met her in Wolverhampton after his release from prison for killing Mrs Johnson.
They moved to north London and had a daughter together, but separated after Ms Bennett had an affair.
She had sought police help to get him to leave their Finsbury Park home in the days before her death.
He strangled her with a belt as their two-year-old daughter slept.
Johnson phoned police to confess, tried to hang himself from a tree and then gave himself up, prosecutors said at the time.
He was sent to a secure hospital indefinitely but released four years later.
What did the victim's family say?
Ms Best's sister, Lorraine Jones, said her heart went out to the other families who have suffered from Johnson's "evil and calculated" actions.
She added that Ms Best "doted" on her four children and grandchildren, loved them "dearly" and was the "heartbeat of our family".
Ms Best's son, Raphael Best, said the death of his "kind" mother was "slowly driving me crazy".
On the morning she was murdered Ms Best had gone to Johnson's home to help him prepare for an appointment with the Jamaican embassy.
In his victim impact statement, he added: "My mother was the type of person who was always going out of her way to help people and unfortunately that was the reason she met her demise."
What has the reaction been to Johnson's third conviction?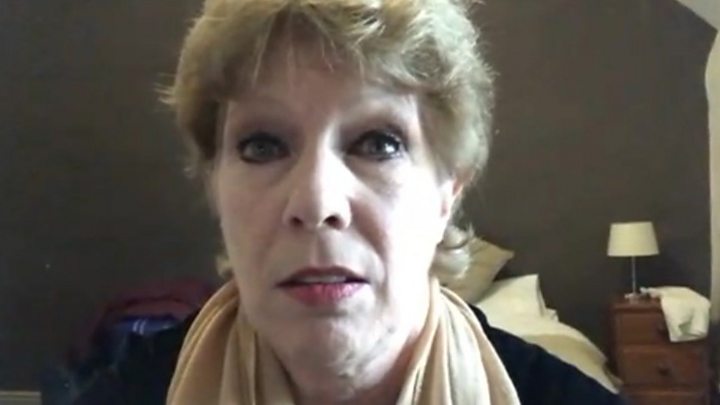 A former healthcare assistant of Johnson, Sandra Davis, said he should never have been discharged from hospital.
Campaigner Julian Hendy, of Hundred Families, said there were "serious questions" to be answered about why Johnson was able to kill for a third time.
Dr Jane Monckton-Smith, a forensic criminologist, told BBC's Woman's Hour: "There are many others out there who have killed more than one partner. It's not as unusual as we would hope."
"When we start to take domestic abuse seriously, then we will start reducing homicides," she added.