Ofsted chief Amanda Spielman receives 'venomous' threats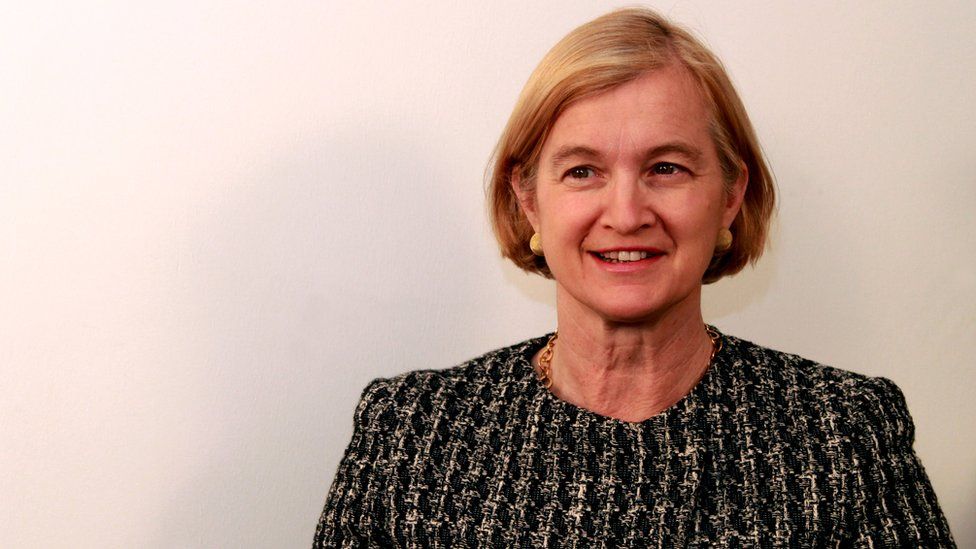 The head of Ofsted says she has had threats from "a mixture of Islamic extremists and the hard left" after raising concerns about faith schools.
Amanda Spielman said she received some "pretty venomous stuff" after a report criticising some religious schools.
Extra security has been drafted into an Ofsted regional office after inspectors were sent extreme Islamic literature.
The head of the schools inspectorate recently published her annual report, which warned a rising number of conservative religious schools were undermining equality laws.
A book discovered in one of the criticised schools was called Women Who Deserve to go to Hell.
She claims some of the practices in religious schools were sexist and sectarian.
In the Times, she said: "I'm not easily bruised. I don't fall over when I see a load of nasty tweets pointed at me.
"But there has been some pretty venomous stuff.
"I had an email, which was the most threatening one, which was along the lines of 'we know where you live and we can get you any time we want to'", she added.
Ms Spielman's Ofsted report said that there were concerns that the multiculturalism of religious schools sometimes came "into tension with the expectation that students should be prepared for life in modern Britain".
The report claimed schools were deliberately choosing to not meet standards due to tensions between a school's legal requirements for equality, and the expectations of conservative religious communities.
She added: "If we let ourselves be intimidated out of discussing these issues, it's children who will suffer."
A Department for Education spokeswoman said: "It is absolutely right that Ofsted reports on schools that fail to protect children or fail in any other way to meet the standards we expect, so that we can take action to ensure they adhere to the law."