Iraqis win damages for 'ill-treatment' by British soldiers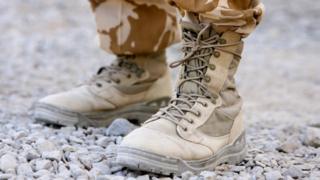 Four Iraqi citizens have won damages from the Ministry of Defence for ill-treatment and unlawful detention during the Iraq War.
The High Court ruled they were entitled to the compensation under the Human Rights Act.
Lawyers said the four cases could pave the way for more than 600 other civilian claims to be settled.
The MoD said it was "studying the judgment."
'Degrading treatment'
One of the men was awarded more than £30,000 by the court in London.
Abd Al-Waheed, who was arrested when British soldiers raided a house in the city of Basra, in February 2007, was given £15,000 in "respect of the beating" he suffered.
He was awarded another £15,000 for what the judge described as "the further inhuman and degrading treatment which he suffered, encompassing harsh interrogation, being deprived of sleep and being deprived of sight and hearing".
And he was also compensated £3,300 for 33 days of unlawful detention.
Not all claims are spurious
By Jonathan Beale, BBC defence correspondent
You may have thought this was over, but it's not.
There has already been a huge political, public and media backlash against a perceived "witch-hunt" of British soldiers who took part in the invasion of Iraq in 2003.
Many of the claims against them, which included unlawful killings, proved to be exaggerated and unfounded.
Earlier this year, the Ministry of Defence closed down its Iraq Historical Allegations Team, IHAT, after the vast majority of more than 3,000 claims of abuse had been dismissed.
One of the leading lawyers, Phil Shiner, was struck off after he was found guilty of multiple professional misconduct charges, including dishonesty and lack of integrity.
But, despite the sense of moral outrage, this High Court ruling shows not every claim has been spurious.
A statement from Mr Al-Waheed's legal team, Leigh Day Solicitors, said the ill-treatment included soldiers taking turns running over the detainees' backs and hooding them for periods of time.
Sapna Malik, a partner at the firm, said: "These trials took place against an onslaught of political, military and media slurs of Iraqis bringing spurious claims, and strident criticism of us, as lawyers, representing them.
"It is vital that those wronged by the UK government, whether in this country or overseas, are able to seek justice and redress. Their ability to do so in our courts is not a witch hunt but a testament to the strength of our democracy."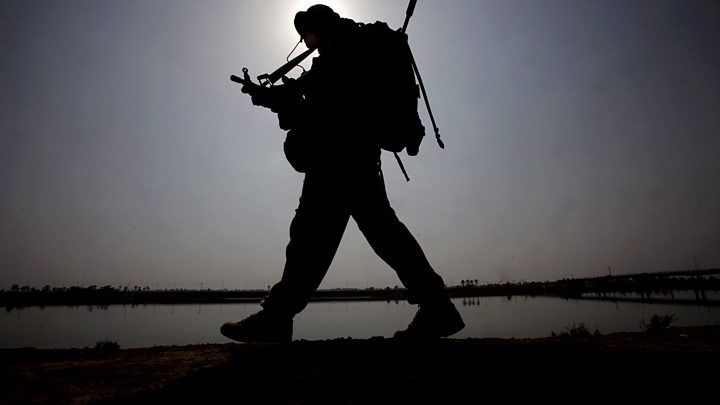 A spokesman for the MoD said: "Our military personnel served with great courage in Iraq, often working under extremely difficult circumstances.
"We note the court's ruling that these four detainees were not treated as they should have been, and are studying the judgment."