Jarvis Cocker's BBC 6Music show to end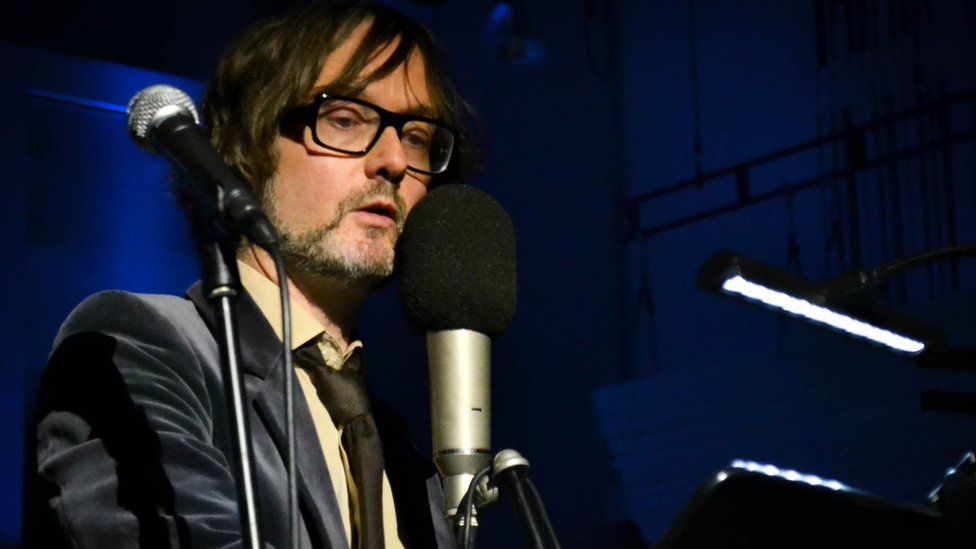 Jarvis Cocker's BBC 6 Music show will finish at the end of December, the Pulp frontman has announced.
His weekly Sunday Service programme was launched in January 2010.
Cocker, who has periodically taken breaks from his radio show to pursue other projects, has been absent from it since July.
He will return to present five last programmes, finishing on 31 December. From 7 January, the slot will be filled by Amy Lame for a new show.
Cocker said: "It's not goodbye, it's just farewell.
"We wanted to say farewell properly and so we're going to do a run of five extra-special shows throughout December, starting this Sunday.
"Let's keep warm together."
The head of 6 Music, Paul Rodgers, said Mr Cocker had been an integral part of the station's development and called the show "a real mould-breaker".
"Jarvis will always be an important part of the 6 Music family and we are looking forward to him returning to work on new projects with us," he added.
Lame said she would miss Cocker but her new show was a "dream come true".
"I can't wait to get cracking, connect with listeners, and keep the alternative spirit of music and culture alive and well."