Prince Harry and Meghan Markle: Social media hails mixed-race royal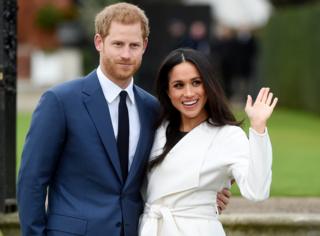 Following the news of Prince Harry's engagement to Meghan Markle, social media users are celebrating a mixed-race member of the Royal Family.
Ms Markle, 36, is an American actress and model born to a white father and an African-American mother. Best known for her role as Rachel Zane in the US TV drama Suits, she was previously married to film producer Trevor Engelson.
Many users said the engagement marked a milestone for the Royal Family.
"Prince Harry's future mother-in-law is a black woman with dreadlocks. There are no words for this kind of joy," tweeted one user.
African-American actor Wendell Piece, who plays Robert Zane, Rachel's father in Suits, also gave his blessing.
Transgender model Talulah-Eve Brown acknowledged that the engagement was something very few would have imagined in the past.
"As a woman of colour, I could not be any more happier for Prince Harry and Meghan Markle. Who'd have thought we'd see the day a black woman would be an embraced royal?" she wrote on Twitter.
Singer Leona Lewis said the couple were "a real representation of our Great Britain today".
The simplest statement of the day came via DeRay Mckesson, an American civil rights activist and supporter of the Black Lives Matter movement, who tweeted: "Long live Meghan Markle."
Last year, Kensington Palace issued a statement about "the racial undertones of comment pieces" and "the outright sexism and racism of social media trolls and web article comments" after Prince Harry's relationship with Ms Markle was made public.
One year on, the news of their upcoming wedding seems to have given hope to many black and mixed-race members of the public.
The royal wedding is expected to take place in the spring of 2018.
By The BBC UGC and Social News team