Grenfell Tower: Extra £28m to help fire recovery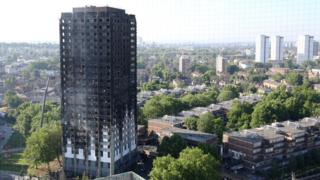 An extra £28m is to go towards helping victims of the Grenfell Tower fire, Chancellor Philip Hammond has said in his Budget speech.
The funding for Kensington and Chelsea Council in London will pay for mental health services and regeneration.
The fire in June left 71 people dead, as well as hundreds of people homeless and many needing counselling.
Labour welcomed the announcement but questioned whether the council should be responsible for spending the money.
Mr Hammond has called on local authorities across the UK to speed up efforts to ensure all high-rise towers were safe.
In his Budget speech, Mr Hammond said of the Grenfell fire: "This tragedy should never have happened, and we must ensure that nothing like it ever happens again."
Kensington and Chelsea Council confirmed that the money would support mental health services in the area, alongside existing NHS agencies, as well as paying for a new community space and refurbishment of the Lancaster West estate in west London - where Grenfell Tower is based.
The mental health response to the Grenfell disaster has been described as the biggest operation of its kind in Europe.
Last month the Central and North West London NHS Trust said around 360 adults and children were undergoing treatment for post-traumatic stress disorder following the fire, while a number of survivors and witnesses were reported to have attempted suicide.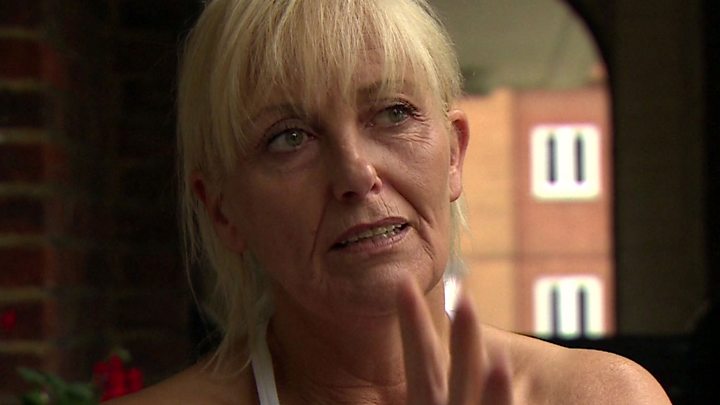 Labour's Emma Dent Coad, the MP for Kensington, said the money was "very welcome" but added: "Who will be in charge of these funds and decide where they are best spent?"
She criticised the local council's spending priorities and suggested that the local community - "that took over essential council services on the morning of the fire, and since then" - be part of the decision-making.
Elizabeth Campbell, leader of Kensington and Chelsea Council, said the money would help secure "a long-term future for the people of North Kensington".
Following the Grenfell disaster, fire safety flaws were discovered in hundreds of high-rise blocks around the country.
In his Budget speech, Mr Hammond said any local authority which does not have the funds to pay for fire safety work should contact central government.
He told the Commons: "All local authorities and housing associations must carry out any identified, necessary safety works as soon as possible.
He added: "I have said before, and I will say again today, we will not allow financial constraints to get in the way of any essential fire safety work."
Labour leader Jeremy Corbyn said councils, including Nottingham and Westminster, had contacted the government but "nothing was offered to them".
London Mayor Sadiq Khan urged the government to act quickly to help councils fund retrofitting of buildings with sprinklers.
BBC Radio London research found that about half of London's boroughs had asked for financial help, which the government had not yet agreed to.