May welcomes Zimbabwe's 'brighter future' after Mugabe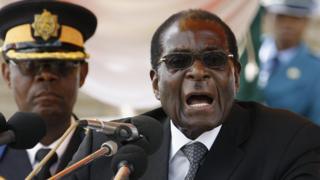 Theresa May has welcomed the resignation of Robert Mugabe in Zimbabwe, saying it offered an opportunity to "rebuild the country's economy".
The president stepped down after 37 years in power via a letter that was read out to the country's parliament.
It followed a takeover by the Zimbabwean military, who put Mr Mugabe under house arrest last week.
Boris Johnson called the end of Mr Mugabe's reign a "moment of hope."
The 93-year-old had resisted calls to step down, despite the intervention of the country's military and protests across the capital of Harare.
However, on Tuesday, parliament speaker Jacob Mudenda read a letter from the former leader of Zanu-PF, which said his decision was "voluntary" and "arising from my concern for the welfare of the people of Zimbabwe."
Responding to the announcement, Mrs May said: "In recent days we have seen the desire of the Zimbabwean people for free and fair elections and the opportunity to rebuild the country's economy under a legitimate government.
"As Zimbabwe's oldest friend, we will do all we can to support this, working with our international and regional partners to help the country achieve the brighter future it so deserves."
The foreign secretary also welcomed the announcement, but warned it should not mark "the transition from one despotic rule to another".
Mr Johnson said: "I think it's very important at the moment that we don't focus too much on the personalities.
"Let's concentrate on the potential, the hope for Zimbabwe - an incredible country, a beautiful country, blessed with extraordinary physical and human potential."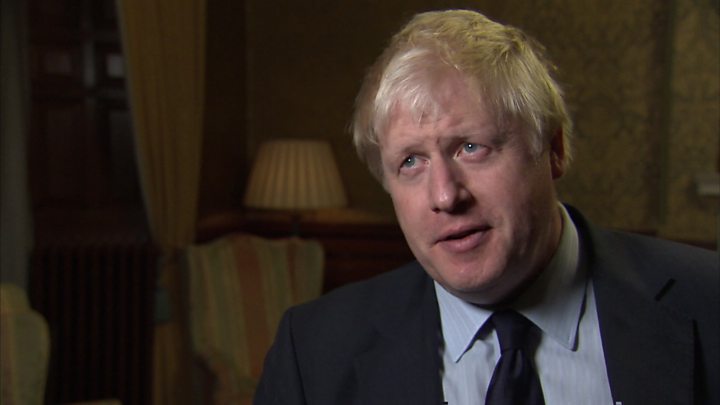 Asked about what he thought should happen to Mr Mugabe and his wife Grace - who the former leader had been priming as a successor - he added: "[Mr Mugabe] played an important part in the birth of the independent nation of Zimbabwe.
"And yet, tragically, he allowed that legacy to be squandered and his country went to rack and ruin and in some cases his people were driven to the brink of starvation.
"It's time now for a new future and how Robert Mugabe spends the rest of his years is very much a matter for his countrymen."
'Family dynasty' failed
Labour MP and former Africa minister, Peter Hain, said the president's attempt to ensure Grace Mugabe would follow in his footsteps was his downfall.
He told BBC News: "It was his determination to create a family dynasty and protect himself that finally meant his party gave up on him and the ruling elite gave up on him as well.
"The Zanu-PF party, that Mugabe had controlled with an iron fist, reacted against it and would not accept his wife being ushered in as his presidential replacement.
"The military said we have had enough and we are not going to put up with this, although they had ruled with him and supported him at times in murderous extermination of the opposition.
Lord Hain added that the people of Zimbabwe had the chance for a "fresh start", and called on former vice president Emmerson Mnangagwa, who is expected to will be sworn in as president in the coming days, to take the country "in a different direction".
Salil Shetty, secretary general of London-based Amnesty International, said Mr Mugabe's leadership had allowed "grotesque crimes to thrive", but his resignation was a turning point.
She said: "After more than three decades of violent repression, the way forward for the country is to renounce the abuses of the past and transition into a new era where the rule of law is respected and those who are responsible for injustices are held to account."