Nazanin Zaghari-Ratcliffe: Government considers diplomatic protection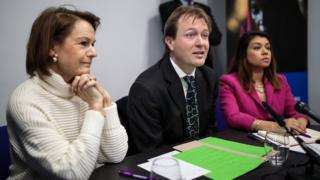 The Foreign Office is still considering whether it will give diplomatic protection to a British-Iranian woman jailed in Iran.
Nazanin Zaghari-Ratcliffe has been held by Tehran since April 2016 after being accused of spying - charges she denies.
Her husband raised the issue of her being given diplomatic protection in a meeting with the foreign secretary.
The Foreign Office said lawyers would discuss the issue but said the question was whether it would help her case.
Richard Ratcliffe met with Boris Johnson after the foreign secretary said during a Commons committee hearing that Mrs Zhagari-Ratcliffe was in Iran to "train journalists" - which could lead to her five-year jail term being doubled.
He has since apologised for the remarks - made on 1 November - and retracted "any suggestion she was there in a professional capacity".
Her family have always maintained she was on holiday with her daughter.
Mr Ratcliffe told a press conference after the meeting that diplomatic protection - which allows a state to take diplomatic action on behalf of a national - would be "important and helpful".
The protection would signal that the UK is treating the case as a formal, legal dispute between the UK and Iran.
But he said the Foreign Office expressed reservations about whether the protection would help his wife's case.
"They have agreed to answer the questions and then for the lawyers to sit down and talk it through. Both legally and then also practically.
"But certainly, I think it is an important thing for us to be pushing for."
The Foreign Office said its lawyers would meet in the coming fortnight to discuss the issue further.
---
What is diplomatic protection?
By James Landale, BBC News Diplomatic Correspondent
When a British citizen is jailed overseas they normally get basic consular help from the local embassy, including contacting family, legal support and medical help.
Conferring diplomatic protection on the citizen would ratchet up their status, so that diplomats working on the case would no longer treat it as a consular matter but a formal, legal dispute between Britain and that country, conducted under the rules of international law.
The citizen's interests would be taken as those of the state.
Diplomatic protection is very different from diplomatic immunity. The latter is something given to diplomats to ensure their safe passage and protection from prosecution.
What is diplomatic protection?
---
Mr Ratcliffe said he discussed with the foreign secretary the possibility of a joint trip to Iran before the end of the year.
He said Mr Johnson had no fixed date for his planned visit to Iran, but the foreign secretary was "keen" for him to travel with him.
He also spoke about the health of Mrs Zaghari-Ratcliffe, who he said had found lumps in her breasts.
"She talks about being on the verge of a nervous breakdown. I absolutely believe that's true.
"I think it's important I don't exaggerate anything in the media and I'm not melodramatic, but she is in a difficult place."
Mr Ratcliffe's MP, Tulip Siddiq, who joined him in the meeting, said he had failed to obtain a visa to visit Iran over the last 19 months and had not seen his daughter Gabriella, who is living in the country with her maternal grandparents, during that time.
She said they had communicated over Skype but his daughter had lost the ability to speak English.
"So, if he gets to go with the foreign secretary, he gets to see his daughter for the first time in 19 months. And if he's there, he has the right to visit Nazanin in prison as her relative," she said.
Ms Siddiq added that Mr Johnson had made clear he would "certainly" push to see Mrs Zaghari-Ratcliffe himself in prison if he goes to Iran.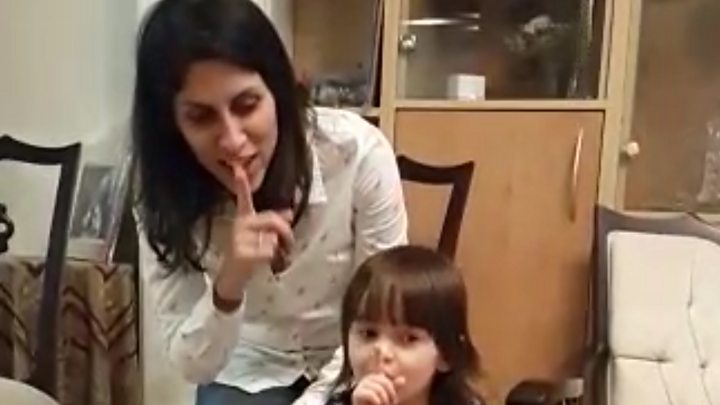 The Foreign Office said the meeting had been "positive".
It said the British ambassador in Iran had raised the case with the country again, urging for consular access, appropriate medical treatment, a decision on Mr Ratcliffe's visa application and access for him to visit his wife if a trip takes place.
"The foreign secretary concluded the meeting by saying that no stone would be left unturned in the case of Mrs Zaghari-Ratcliffe, and that of our other dual nationals detained in Iran," the Foreign Office added.