How did the Great Storm in October 1987 affect you?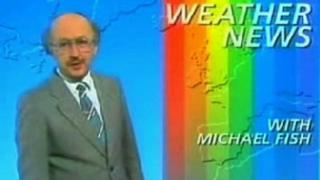 Monday will be the 30th anniversary of the October storm that left 18 people dead, hundreds injured, and caused significant damage across southern England.
To mark the anniversary, we would like to hear your stories of the Great Storm of 1987.
Many people remember the former BBC weatherman Michael Fish's infamous forecast on the eve of the storm, reassuring TV viewers that a hurricane was not on the way.
He was correct in that there would not be a hurricane as the storm did not originate in the tropics.
But there were strong winds of around 100mph that resulted in an estimated £1bn in repairs and clear-up costs.
We would like hear from you if you were personally affected by the storm. Did you get caught up in the bad weather? Were you trying to get to school, work or to return home? Did you work for the emergency services at the time? How did the event change your life?