Wiltshire Police faces further Sir Edward Heath questions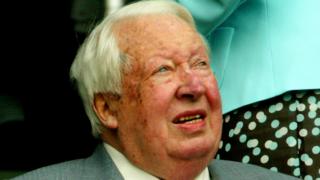 Wiltshire Police is facing further questions about the strength of child sex abuse allegations it presented against Sir Edward Heath.
The most serious claim - an alleged rape of an 11-year-old boy in 1961 - was investigated by the Metropolitan Police in 2015 and no action was taken.
Wiltshire Police said on Thursday it had reviewed all inquiries and that the former PM should have been questioned.
No inference of guilt should be drawn from this, the force has said.
The 1961 allegation is the most serious of the claims against Sir Edward, who died in 2005, aged 89.
Lincoln Seligman, Sir Edward's godson, told the Daily Telegraph it was a "serious act of omission" by Wiltshire Police not to mention in its report, released on Thursday, that the most serious allegation had been dismissed two years earlier by another force.
It was first reported by the Daily Mirror in August 2015 - the day after Wiltshire Police appealed for people who had claimed to be victims of Sir Edward to come forward.
The newspaper cited letters from a convicted child abuser, who was in prison, but said that more than 50 years before, he had been picked up by Sir Edward in Kent, driven to the politician's home and raped.
The Metropolitan Police had interviewed the man after he reported the claim in April 2015 and said there were "no lines of inquiry that could be proportionately pursued".
But it is now the most serious of seven cases that Wiltshire Police - as part of Operation Conifer - said Sir Edward should have been questioned about.
Wiltshire Police launched Operation Conifer in 2015 when Sir Edward, who led the Tory government from 1970 to 1974, was accused of historical child sex abuse.
In the inquiry's "summary closure report", published on Thursday, it said the politician would have been interviewed under caution over seven claims, including the alleged rape of an 11-year-old.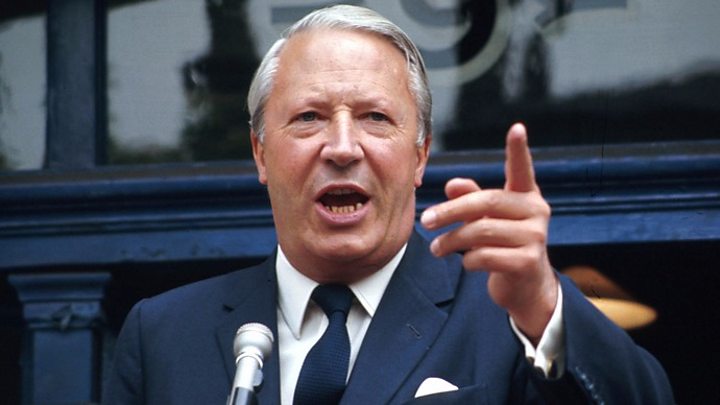 Wiltshire Police has refused to say whether it has evidence, other than the allegation itself, which supports the claim.
But the force was prepared to say that it had evidence which undermined other accounts - from more than 30 other people - who had accused Sir Edward.
Wiltshire detectives have stressed that no-one should conclude from their report that the former prime minister was a child abuser.
Mike Veale, the force's chief constable, also said the amount of evidence needed to justify a suspect being questioned is low.
But the revelation that this key allegation had already been considered by another police force has exposed Wiltshire Police to further criticism from Sir Edward's friends.
Mr Seligman told the Telegraph: "This is a serious act of omission for Wiltshire not to mention that the allegation had been discontinued by the Met after investigating it."
The Sir Edward Heath Charitable Foundation has renewed its calls for Operation Conifer to be reviewed by a judge.
Wiltshire Police said: "As part of Operation Conifer, we have reviewed any activity that has been undertaken by any other force relating to the late Sir Edward Heath prior to this date.
"This investigation, in line with national guidance, has been conducted proportionally, fairly, objectively, with respect and without fear or favour."