Stalking: Not just an EastEnders story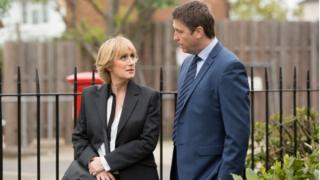 EastEnders' character Michelle Fowler began dating a man she met on the Tube called Tom Bailey, but when she tried to cool things off, he wasn't willing to let go.
Things have gradually escalated - turning up unannounced on her doorstep, calling, texting, sending presents - and by the end of this week, she's scared enough to call the police.
This scenario may be fictional, but more than 1.1m people experience stalking each year, according to the Crime Survey of England and Wales.
Zoe Dronfield is one woman who knows the reality all too well. Her former partner, Jason Smith, had been stalking her for six months when she decided to meet him to try to put an end to the situation.
But he followed her upstairs and brutally attacked her, leaving her with stab wounds to the neck, a bleed on the brain, a broken nose and a broken arm.
"My experience was awful and almost led to my death," she said. "But the most terrible part was the disbelief by professionals.
"When you are so vulnerable you turn to those who can help - the police - but without the correct training and attitude towards victims, their response can be the difference between someone's life or death.
"It has to be taken seriously once and for all."
The latest law on stalking describes it as when an individual is "fixated and/or obsessed with another", which can be shown by a pattern of persistent and repeated contact with a victim.
But the Suzy Lamplugh Trust says it can take many forms, whether sending flowers or carrying out physical or sexual assault.
"If the behaviour is persistent and clearly unwanted, causing you fear, distress or anxiety then it is stalking and you should not have to live with it," it says.
Figures show 11,889 stalking and harassment prosecutions were started in 2016-17, down by 1,097 offences (8.4%) on the previous year. Most (71%) were related to domestic abuse, the CPS figures showed.
However, these are only the cases that are reported and make it to court.
---
'I was scared to upset him'
When 38-year-old Viviane* had a tradesman come to her home to quote for renovations, she didn't expect what was to follow.
"The initial conversation with him was pleasant," she said. "But the weirdness started when he sent me a WhatsApp message saying that he thought my picture was nice."
Despite her choosing someone else for the work, the man continued to text and call her.
"He would send me messages at 11pm asking me what I was doing. He then would message at midnight and ask me why I was up so late. I would ignore them as I felt it was inappropriate."
But it carried on. He searched for Viviane on dating websites, sending sexually explicit messages to her, and started to call from another number to get around the fact she had blocked him.
"I was scared to upset him because I did not want to encourage rage in him," said Viviane.
Viviane went to the police, but did not feel she was offered enough support. "I just felt so alone," she said.
For now, the calls seem to have stopped, but Viviane lives in fear of them starting again - or worse, him turning up on her doorstep.
"He knows where I live. He knows I work from home. He knows it's just me and mum there."
*Not the victim's real name
---
Organisations are fighting to do more to help victims of stalking and to stop perpetrators from reoffending.
Laura Richards, founder of Paladin - the National Stalking Advocacy Service - will go to Downing Street later to hand in a petition of more than 130,000 signatures, calling on the government to create a register to help police track and monitor stalkers.
She'll be joined by Zoe Dronfield and John Clough, whose daughter Jane was stalked and murdered by serial abuser Jonathan Vass.
Nurse Jane was stabbed to death in a hospital car park in 2010 by her ex, who was on bail after being charged with raping her.
"Many victims have recounted the terror they have lived with because of their stalker and, of course, there are victims who have lost their life," said her father.
"Unless the offenders are labelled and called out for what they are, and accept they are the ones that have to change, their future victims will remain in great danger, with life-affecting consequences."
A report by the Inspectorate of Constabulary and the Crown Prosecution Service Inspectorate in July said victims were being left at risk because of failings by police and prosecutors.
Of the 112 recent cases of stalking and harassment the watchdogs looked at in depth, not a single one was dealt with properly, the report said.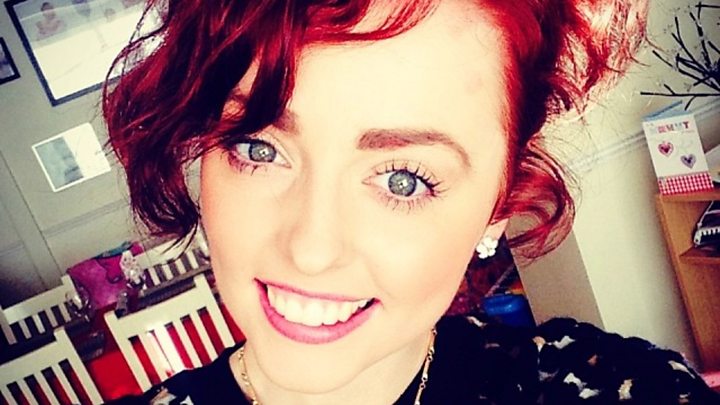 Laura Richards from Paladin - who worked on violent crime at New Scotland Yard and advises the National Police Chiefs Council - says if you're being stalked, the first thing to do is tell friends and family about it.
"You need to tell people what is happening as stalkers often try to get in the middle of relationships to manipulate."
If the perpetrator contacts you over social media, she advises on keeping the evidence, which could help in a later case. Keeping a diary of times, places and the people who were there when incidents happen in person is also important, so police can call on them for evidence too.
"The most important thing is to trust your own instincts," she adds. "In cases which have ended in assault and murder, many women have said they knew their stalker wanted to kill them.
"These cases are murder in slow motion, psychologically and physically. Trust your instincts, despite what other professionals might say, and seek advice from organisations like ours. The victim is the best assessor."
---
Put a 'STOP' to stalking
S - Say No - Tell the person once that you do not want any contact, and then do not respond further
T - Take Notes - Keep a diary of everything that happens and save evidence.
O - Options - Call the National Stalking Helpline on 0808 802 0300 to discuss your options or email advice@stalkinghelpline.org. You can also call Paladin on 020 3866 4107.
P - Police - Stalking behaviour is illegal. Report it.
Source:Suzy Lamplugh Trust
---