What is universal credit - and what's the problem?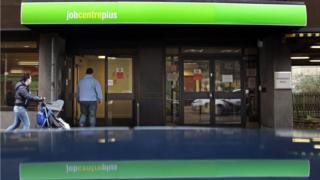 Labour has announced plans to scrap universal credit - the major welfare reform launched in 2010.
It was introduced to simplify the benefits system, but has proved controversial almost from the beginning.
So, what is universal credit?
What is universal credit?
Universal credit is a benefit for working-age people, replacing six benefits and merging them into one payment:
income support
income-based jobseeker's allowance
income-related employment and support allowance
housing benefit
child tax credit
working tax credit
It was designed to make claiming benefits simpler.
A single universal credit payment is paid directly into claimants' bank accounts to cover the benefits for which they are eligible.
Claimants then have to pay costs such as rent out of their universal credit payment - though there is a provision for people who are in rent arrears or have difficulty managing their money to have their rent paid directly to their landlord.
The latest available figures show that there were 2.3 million universal credit claimants as of 11 July. Around a third of claimants were in employment.
How does it work?
The idea of universal credit is that it can be claimed whether you are in or out of work.
There's no limit to the number of hours you can work per week if you receive it, but your payment reduces gradually as you earn more.
It is designed to mean that no-one faces a situation where they would be better off claiming benefits than working.
Under the old system many faced a "cliff edge", where people on a low income would lose a big chunk of their benefits in one go as soon as they started working more than 16 hours.
In the new system, benefit payments are reduced at a consistent rate as income and earnings increase - for every extra £1 you earn after tax, you will lose 63p in benefits.
But cuts the system has been made significantly less generous since it was announced, which may have weakened the incentives to work.
Universal credit is designed to be paid in arrears once a person's monthly income has been assessed.
New claimants have to wait 35 days before receive their first payment - four weeks to assess the last month's earnings, plus a further week to process the payment.
Will some people lose money?
Transferring onto universal credit from the old system will mean a loss of at least £1,000 a year for 1.9 million adults, and a gain of at least £1,000 a year for 1.6 million adults, according to an April 2019 report by independent think tank the Institute for Fiscal Studies.
Those with the lowest incomes stand to lose the most.
The government has set aside £3bn in total to ease this process, designed to ensure that no-one moving from the old to the new system will lose out initially.
But new claimants won't benefit from the protection and if people's circumstances change or if they come off benefits and then go back on them, they will lose this transitional protection.
Think tank the Resolution Foundation in 2017 said that, "the long list of conditions that are deemed to reflect a change in circumstance, bringing such support to an end, is likely to mean relatively short durations of protection".
The independent Office for Budget Responsibility said last year that around 400,000 claimants would receive the protection.
What's gone wrong?
Universal credit has been in the headlines again and again since it was first announced in 2010.
The project cost many times more than originally predicted and has taken far longer than expected.
The National Audit Office, which oversees government spending, said that the universal credit programme was "driven by an ambitious timescale" and that it had suffered from "weak management, ineffective control and poor governance".
The Resolution Foundation has warned that cuts to the benefit have weakened its core purpose - to make it more attractive to work than to receive welfare.