Euromillions lottery: Record £167m jackpot up for grabs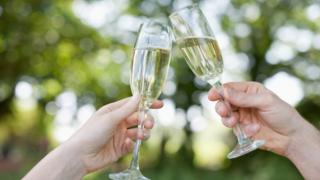 The biggest UK jackpot on record is up for grabs on Tuesday after no-one took home Friday's Euromillions top prize.
If one lucky ticketholder takes the estimated £167m jackpot, they will be go down as the biggest lottery winners in British and European history.
The current UK record is £161m, won by Colin and Christine Weir, from Largs, North Ayrshire, six years ago.
Winning numbers for Friday's draw, which had a £157m jackpot, were: 7, 18, 19, 32, 48. Lucky Stars were 3 and 7.
Andy Carter, at the National Lottery, said: "At an estimated £167m, Tuesday's Euromillions jackpot will be the biggest ever offered to National Lottery players in the UK.
"A single UK winner would be the biggest this country and Europe has ever seen."
Help for schoolboy
To date, 91 UK ticketholders have won the Euromillions jackpot or a share of the jackpot prize, placing the country second behind France in terms of jackpot wins.
Other European countries taking part in Euromillions, which has been running since 2004, include Spain, Austria, Belgium, the Irish Republic, Luxembourg, Portugal and Switzerland.
The Weirs, who won their fortune in 2011, have since used their money for political and charitable causes.
As supporters of Scottish independence, they donated more than £4.5m to the Scottish National Party and £3.5m to the pro-independence Yes Scotland campaign ahead of the 2014 referendum.
They also bought a prosthetic leg for a 13-year-old boy and have established a charitable trust to help fund health, sport, cultural, recreational and animal welfare projects.