Two men bailed in National Action probe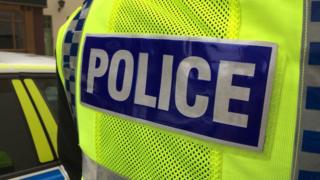 Two men arrested as part of an investigation into neo-Nazi group National Action have been released on bail.
The men, aged 35 and 24, were arrested on suspicion of preparing terrorist acts, funding terrorism and being members of National Action.
Greater Manchester Police said they were from Warrington and Seaforth.
Officers arrested 11 men on Wednesday and four remain in custody.
All of those detained are accused of being a member of the proscribed group, which is a criminal offence carrying a sentence of up to 10 years in prison.
National Action became the first far-right organisation to be banned in the UK in December 2016.
On Thursday, five men aged between 23 and 30, were released pending further investigation.
Home Secretary Amber Rudd has previously said the group was "a racist, anti-Semitic and homophobic organisation".
The men who have been released are:
A 35-year-old man from Warrington
A 24-year-old from Seaforth
A 28-year-old man from Swansea
A 23-year-old man from Sowerby Bridge
A 23-year-old man from Swansea
A 26-year-old man from Leeds
A 30-year-old man from Wiltshire
Two far-right groups, Scottish Dawn and NS131, are also banned under UK terror law.
On announcing this, the home secretary said earlier this week that the government was "halting the spread of a poisonous ideology...protecting those who could be at risk of radicalisation".