News Daily: US-North Korea 'war' row and Brexit talks
Hello. Here's your morning briefing:
US: We haven't declared war on North Korea
The rhetorical skirmishing between the US and North Korea - replete with personal insults and threats of destruction - has taken a strange turn. North Korea's Foreign Minister, Ri Yong-ho, has accused Washington of having "declared war" on his country, adding that it has the right to shoot down US warplanes, even if they do not enter its airspace. This comes in the wake of a recent US patrol that took its B1-B Lancer bombers and their accompanying F-15 fighter escorts over waters to the east of North Korea.
The White House dismissed Mr Ri's comments as "absurd" and the Pentagon warned North Korea to cease behaving provocatively. At the weekend, Donald Trump tweeted that Pyongyang's leadership would not "be around much longer" if confrontations continued.
Meanwhile, the BBC has put together nine charts that show you all you need to know about North Korea.
May hosts Tusk for Brexit talks
It's four days since Theresa May set out her plan for a two-year transitional period for the UK's relationship with the EU after Brexit. Later, the prime minister will meet European Council President Donald Tusk to discuss how negotiations are going. There's a month before the council must decide whether sufficient progress has been made to begin trade talks. The Downing Street meeting comes as the fourth round of Brexit discussions - which both sides have described as unsatisfactory so far - continues in Brussels.
Get news from the BBC in your inbox, each weekday morning
Labour urges levy to help problem gamblers
Day three of the Labour conference in Brighton and it's the turn of deputy leader Tom Watson to speak. He wants to force bookmakers to pay a levy to help treat the UK's estimated 300,000 to 430,000 problem gamblers. "Gambling addiction is an illness and it's about time it was taken seriously," he will say. The Association of British Bookmakers has said it won't oppose an "appropriate, compulsory levy". Labour is also set to call on the government to spend an extra £500m on a winter bailout fund for the NHS. Ministers say they already have a "robust" plan in place.
Wogan named greatest DJ
He entertained millions of listeners with his light-hearted humour and gentle morning chat. Now Sir Terry Wogan, who died last year and hosted Radio 2's breakfast show for 28 years, has been named the greatest BBC radio presenter of the last 50 years. The poll, marking half a century since the launch of Radio 1 and the creation of BBC Radio 2, 3 and 4, involved leading broadcasters, industry figures and critics giving their view. John Peel, the discoverer and champion of many a band during his career, came second to Sir Terry.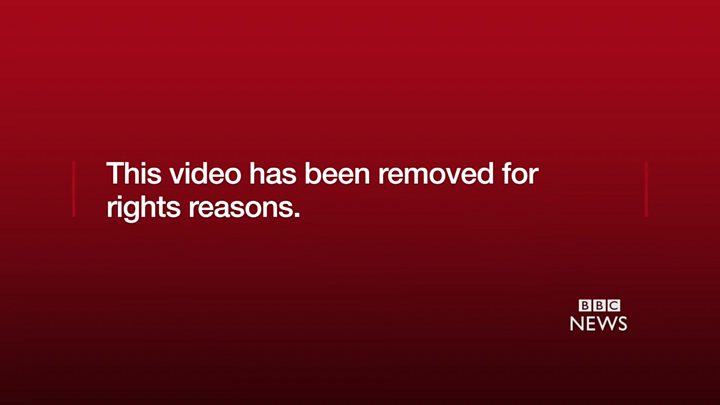 Analysis: Do referendums bring about change?
By BBC Reality Check
With controversial independence votes in Iraqi Kurdistan and Catalonia in Spain, some are hoping that the ballot box might create new countries. The trouble is, history shows that in only half of the cases where people have voted for independence did they get it without violence.
What the papers say
Pictures of Prince Harry with his girlfriend Meghan Markle adorn many a front page, as the couple appear together in public for the first time. Labour's nationalisation plans for some industries create almost as large a response, the Times saying they could send investors "running for the hills" and the i calling them the party's "most radical agenda" since 1983. And the Guardian leads on North Korea accusing the US of declaring war, which it denies.
Daily digest
Mosque stabbing Man charged with assault on surgeon
US Marines First woman completes gruelling infantry officer training
Liposuction Doctors highlight rare but serious complication
School rugby Ban tackles and scrums for safety, advises professor
If you watch one thing today
Teaching the children of Boko Haram fighters
If you listen to one thing today
Are newspapers losing touch with society?
If you read one thing today
The disorder that stops people loving their family
Today's lookahead
12:45 Chief of the Defence Staff Sir Stuart Peach gives a press conference following his appointment as Nato's senior military officer.
19:45 Liverpool, Manchester City and Tottenham Hotspur are in action in the Champions League.
On this day
1960 More than 60 million people watch the first-ever televised debate between the two US presidential candidates, featuring John F Kennedy and Richard Nixon.
From elsewhere
Nothing is too strange for cities wooing Amazon (New York Times)
Dian Fossey's gorillas face new challenge (National Geographic)
Love in the time of individualism (The Atlantic)
Is it possible to live without plastic for a week? (Marie Claire)