News Daily: North Korean missile and NHS pay demand
Hello. Here's your morning briefing:
North Korea fires second missile over Japan
The United Nations Security Council is to meet later after North Korea fired a missile over Japan for a second time. As with the last such test, on 29 August, the missile flew over the northern island of Hokkaido before landing in the sea. But this one went higher and further.
Japan's Prime Minister, Shinzo Abe, has reacted furiously, saying: "If North Korea continues to walk down this path, it has no bright future." Soon after the launch, South Korea fired two ballistic missiles into the sea, in a simulated attack on the North, it's reported. Sanctions against North Korea, which has also been testing nuclear bombs, were tightened recently, and US Secretary of State Rex Tillerson has urged Russia and China to "indicate their intolerance for these reckless missile launches by taking direct actions of their own".
The BBC's Rupert Wingfield-Hayes, in Tokyo, says the latest test "came as a surprise to nobody", adding that "the aim of all this is to develop and deploy a reliable missile that can hit the mainland US". Here's a summary of the North Korea missile crisis in 300 words.
NHS workers demand 3.9% pay rise
Fourteen unions representing nurses and other NHS staff have written to Chancellor Philip Hammond to demand a 3.9% pay increase and an extra £800, arguing this is needed to make up for "cut" they've experienced since 2010. They say wages have fallen by 15% in that time, when inflation is taken into account. The move follows the 1% pay cap being removed this week for police and prison officers. A government spokeswoman promised to "continue to ensure that the overall package is fair while also being affordable to taxpayers as a whole".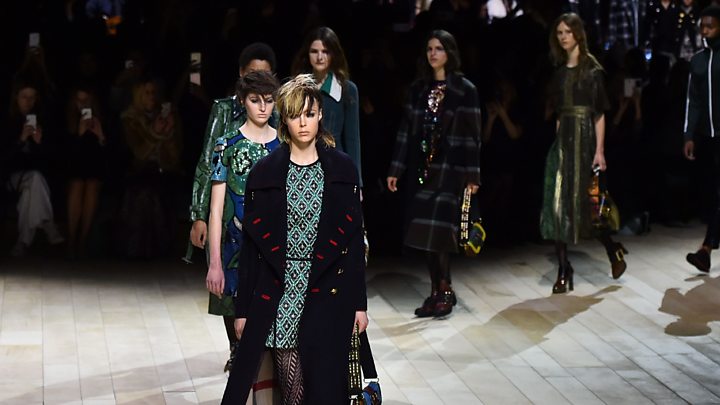 Get news from the BBC in your inbox, each weekday morning
Saturn probe Cassini to be destroyed
It's been sending back details of amazing discoveries from Saturn for 13 years. But the work of the US-led Cassini probe will end later when it ditches itself in the ringed planet's atmosphere, being torn up as it moves at speeds of tens of thousands of miles per hour. Why? Well, after taking hundreds of thousands of pictures and other measurements, Cassini is down to its last few kilos of fuel and Nasa doesn't want an uncontrolled probe wandering aimlessly around the outer Solar System.
Analysis: Why Germany's elections matter
For the first time since World War Two, six parties are expected to enter the Bundestag, including a group of right-wing nationalists. This is the first national vote since the Merkel government opened Germany's doors to an influx of migrants and refugees in 2015, letting in almost 900,000 people. The chancellor promised Germans they would manage, and they did. But politically her Christian Democrat Party took a hit, at least for a time.
What the papers say
The Royal Navy can only send a quarter of its warships to sea due to spending cuts, according to the Daily Telegraph, while the Daily Mirror focuses on NHS workers' demand for a 3.9% salary rise, calling it a "pay war". Elsewhere, the Times reports that GPs are being advised to send nearly two million overweight people in the UK to cooking and exercise classes, costing £435 per head.
Daily digest
Charlottesville violence Trump repeats "both sides" rhetoric
Childhood vaccines They could all be rolled into one jab, say US researchers
Mercury Prize Sampha beats Ed Sheeran to win £25,000 album award
Seven days quiz Who, what or where is the "Dutch reach"?
If you watch one thing today
'I want to make life more convenient'
If you listen to one thing today
What will lifting the pay cap bring?
If you read one thing today
Starting from scratch in Uganda
Today's lookahead
Today Former Beatle Ringo Starr is releasing a solo album.
09:30 The Office for National Statistics releases an assessment of the impact of a weak pound on prices and turnover in the manufacturing sector.
11:30 An independent report is published into administrative errors in Plymouth's voting during June's general election.
On this day
1964 The Sun newspaper is published for the first time, replacing the Daily Herald, which has been losing readers and advertising revenue for several years.
From elsewhere
The sorrow and shame of the accidental killer (New Yorker)
Blind people describe what beauty means to them (Independent)
The education of Emmanuel Macron (The Atlantic)