No media frenzy as royals plea for privacy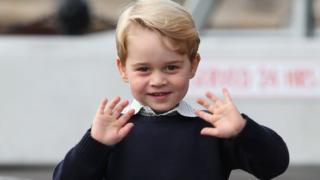 When Prince George enters the school building, at the start of his first day, the moment will be captured by one photographer and one camera crew.
When his father made a similar journey, to a different school, three decades ago, many more members of the media were present to record a fresh developmental stage in the life of a future king.
Prince William remembers and doesn't want history to repeat itself.
George's schooling will be the latest test of the Cambridges' wary relationship with the press. They expect reporters to respect the privacy of their son and his classmates.
Attending school is a relatively new phenomenon for the House of Windsor.
Boarding school was ruled out for the home-educated Queen over fears she couldn't be "protected from bad influences".
And Prince Charles' first teacher - before he started school aged eight - was a governess who taught him in a room at Buckingham Palace that contained a blackboard and a desk.