'No concerns' with mixed faith foster case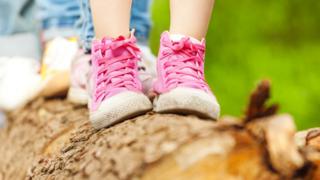 There were no concerns about the welfare of a Christian girl said to have been fostered by a Muslim family, a family court judge has ruled.
The girl, aged five, has now been placed in the care of her grandmother on the request of the child's mother.
The London Borough of Tower Hamlets, the local authority responsible for the girl's welfare, raised concerns about the media's reporting of the case.
The child was originally taken into foster care by the council in March.
The judge, Khatun Sapnara, also disclosed in an order that the girl came from a family with a Muslim background, but were non-practising.
The council said there was no culturally-matched foster placement available, therefore the child was placed in the temporary care of a mixed-race family.
Contrary to some media reports the council claimed the foster family was English-speaking.
But the child's mother, who has issues with substance abuse, expressed concerns about this arrangement.
The court-appointed guardian visited the foster family and reported no problems and that the child had been well cared for.
The child's mother, however, requested that her daughter be moved, asking that she live with her maternal grandmother.
After an assessment, Tower Hamlets agreed that this would be the best option for the child.
The council expressed concern with the media coverage of the story.
Director of children's services Debbie Jones said: "We are disappointed with the tone of some of the media coverage, especially given the judge's comments yesterday that reporting has been intrusive for both the child and the foster carer."
She claimed that there were inaccuracies in some of the reporting, but added due to legal restrictions the council could not go into further detail.
Judge Sapnara said she was concerned about photographs of the child and foster carer that were published in the press.
She added that the new arrangements were nothing to do with reports of the foster child in the press.
Ms Jones said the council gave "significant consideration" to the cultural background of a foster family, but added the proximities to schools and being close to their blood relatives was also important.