News Daily: Driverless lorries and police censured over abuser
Hello. Here's your morning briefing:
Small convoys of partially driverless lorries will be tried out on major British roads by the end of next year, the government has announced.
A contract has been awarded to the Transport Research Laboratory (TRL) to carry out the tests of vehicle "platoons" - in which up to three lorries will travel in formation, with acceleration and braking controlled by the lead vehicle.
But the head of the AA said platoons raised safety concerns.
The government has been promising such a project since at least 2014. Last year, for example, it announced its intention to carry out platooning trials but was later frustrated after some European lorrymakers declined to participate.
Analysis: Will you need a driving licence in the age of self-driving cars?
By Jennifer Bradley, Aspen Institute
Driverless vehicles may seem unfamiliar now, but over the coming years you'll start to encounter - or even use them - on a daily basis. Will it mean the end of the driving licence and changes to the rules of the road?
It's not uncommon to see a squat white droid trundling along the streets of Greenwich, south-east London, as it delivers takeaway food to the borough's residents at 4mph.
In Paris and Helsinki, robot buses are shuttling passengers along city streets, while in Colorado an 18-wheeler truck drove beer 120 miles down a highway - without a driver.
Around the world, projects like these are under way to help develop the technology that will ultimately bring driverless cars and other vehicles to our roads.
Get our morning briefing in your inbox, each weekday morning
Police 'missed chances' to catch paedophile Ian Watkins
South Wales Police missed a number of chances to bring paedophile Ian Watkins to justice sooner, an investigation by the police watchdog has found. Between 2008 and 2012, South Wales Police did not adequately act on eight reports and three intelligence logs from six people about the former Lostprophets frontman's intentions. Watkins was jailed for 35 years in 2013 after admitting 13 child sex offences.
Fresh appeal over schoolgirl's 1996 murder
Police re-investigating the murder of a schoolgirl 21 years ago have made a new appeal for information. Caroline Glachan, 14, was found dead on the banks of the River Leven in Dunbartonshire on 25 August 1996, about a mile from her home in Renton. Her killer has never been found, and Police Scotland reopened an investigation into the case a year ago. Detectives have said they are certain answers about her murder lie in the local community.
Arrest warrant issued for Thai ex-prime minister
Former Thai prime minister Yingluck Shinawatra has failed to show up for the verdict in her trial over a controversial rice subsidy scheme. Lawyers for Ms Yingluck, who is charged with negligence, said she was ill. But the Supreme Court did not buy their explanation and has issued an arrest warrant. She has denied any wrongdoing in the scheme which cost billions of dollars. If found guilty, she faces jail and a lifetime ban from politics.
What the papers say
Several newspapers lead with the story about self-driving lorries, noting safety concerns highlighted by motorists' organisations, while the Mirror carries predictions of "travel chaos" this bank holiday weekend. The paper says millions are expected to clog the roads as several rail lines are shut for engineering work.
Daily digest
Hurricane Harvey looms Texas braces for the category-three storm, expected to make landfall on Friday night
Health warning A cross-party group of MPs says "poisonous" Brexit rhetoric has harmed integration
Alan Titchmarsh digs in The gardener vows to save trees threatened by plans to expand the A3
Not cricket? Neighbours complain over the noise made by players at a cricket club in Darlington
If you watch one thing today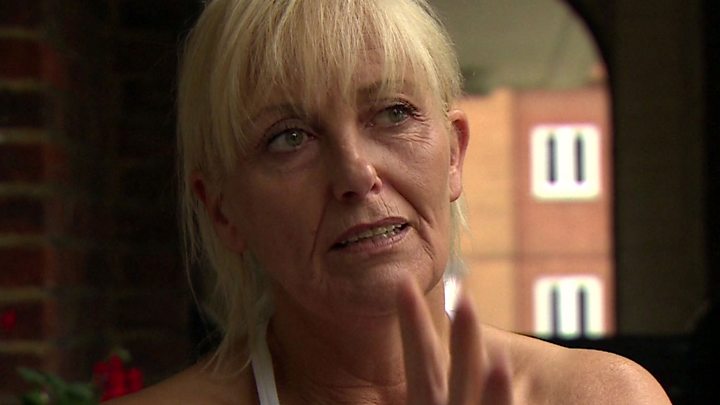 If you listen to one thing today
Harriet Harman's life in politics
If you read one thing today
My partner vanished without warning - I had to find him
Today's lookahead
11:30 Rhodri Philipps, the 4th Viscount St Davids, will appeal against his 12-week jail sentence for sending menacing messages on social media related to anti-Brexit campaigner Gina Miller
Today It's day one of the second Test between England and West Indies at Headingley
On this day
1944 Paris is liberated as French and US troops force a German surrender
1989 The unmanned Voyager 2 spacecraft sends back the first close-up pictures of Neptune and its satellite planets
From elsewhere
How YouTubers like Zoella capitalise on the self-care movement (BuzzFeed)
What I wish I could have told myself on GCSE day (The i)
Did this book buy its way on to the bestseller list? (Pajiba)