Rolf Harris released from Stafford Prison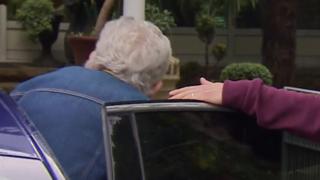 Rolf Harris has been released from Stafford Prison.
The TV entertainer is currently on trial on four counts of alleged indecent assault against three teenagers between 1971 and 1983 - but has been appearing via video link.
Mr Harris, who denies all charges, will attend the trial at Southwark Crown Court in person from Monday.
Jurors have already been told that Mr Harris, 87, was convicted and sentenced following a trial in 2014.
The current trial, which began on 15 May, is not sitting on Friday.