Rugby ref Nigel Owens asked to be chemically castrated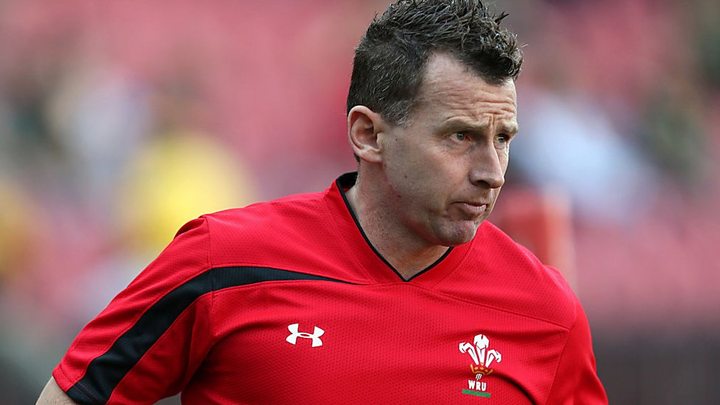 Rugby World Cup referee Nigel Owens has said he went to a doctor and asked if he could be chemically castrated after realising he was gay.
He said the pressure of officiating the 2015 final was nothing compared to accepting his homosexuality.
The Welsh referee suffered from bulimia and attempted suicide because being gay felt "totally alien" to him.
Owens, the first openly gay man to officiate at the highest level of the game, revealed his sexuality in 2007.
Speaking on BBC Radio 4's Desert Island Discs, he said: "Refereeing that World Cup final between Australia and New Zealand in front of 85,000 people and the millions of people watching at home, scrutinising every single decision you make under a huge amount of pressure, was nothing compared to the challenge of accepting who I was."
'Second chance'
Owens, 45, said he "would have done anything to be 'normal' in people's eyes".
The referee, who grew up in a village in Carmarthenshire, Wales, developed bulimia and later became hooked on steroids when he started going to the gym.
He described how he went to a doctor and said: "l do not want to be gay. Can I get chemically castrated?"
Seek help on homophobic abuse, says ref
B'I could have well finished refereeing'
At the age of 34, Owens told his mother, Mair, he was gay.
He said his father, Geraint, found the revelation "difficult at first", but added: "My love for him and his love for me has not changed one bit."
Owen said he has received huge support from the Welsh Rugby Union and feels he has been given a "second chance".
He went on to say: "Unless you are happy with who you are, you cannot excel and be the best you can be at whatever you are doing. You cannot enjoy life if you are not happy within yourself."
Owen's full interview can be heard on Desert Island Discs at 11:15 GMT on Sunday.