'Marine A' Alexander Blackman footage released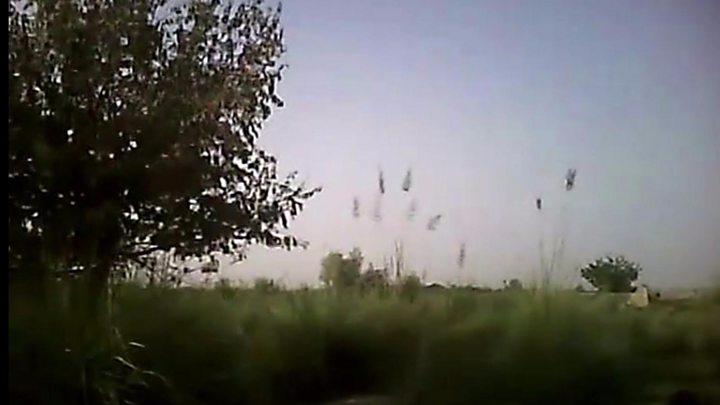 Footage showing the moments leading up to the incident in which ex-Royal Marine Sgt Alexander Blackman killed a Taliban fighter has been released.
The three helmet-cam clips were released by the Ministry of Defence after a request, led by the BBC on behalf of several other media groups.
Gunfire from an Apache helicopter can be heard in the footage.
Known as Marine A, Blackman was sentenced to life by court martial in 2013, but an appeal is due next week.
Blackman, from Taunton, Somerset, was refused bail in December.
The Court Martial Appeal Court ruled that the full video would not be released.
The released clips, filmed on the headcam of another marine, show Blackman's patrol in Afghanistan as gunfire is unleashed from an Apache helicopter.
Swearing can be heard, as well as someone saying: "They've missed him" and "error, after error, after error".