Princess Diana memorial statue 'a long time coming'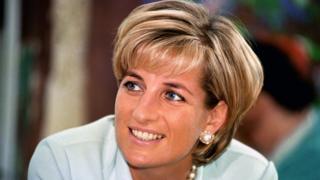 This national monument to the wife of one future king and the mother of another has been a long time coming.
The Queen Mother statue was unveiled seven years after her death.
Some of Diana's friends have argued it would be difficult to capture the princess in stone.
Others have questioned whether the failure to do so was more a reflection of establishment ambivalence towards what Diana represented.
Until now, the main memorial has been a fountain in London's Hyde Park.
For its supporters, the granite structure embodies the princess's spontaneity.
Its critics have likened it to the outflow from a power station.
As children, Prince William and Prince Harry watched as controversy surrounded the building of this fountain.
As adults, they're using their wealth - and that of others - to erect a statue of their mother.
No royal was present in 2000 when a Diana memorial playground was opened.
In 2017, the 20th anniversary year of her death, royal history is unlikely to repeat itself for the unveiling of the statue of Diana, Princess of Wales.