UK snow: Severe weather sweeps across country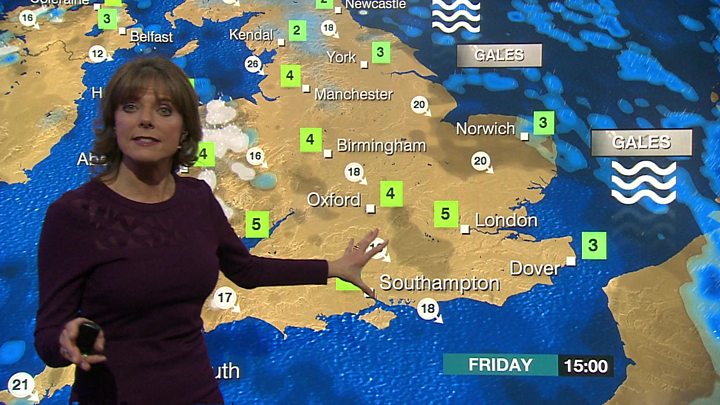 A blast of freezing weather has swept across the UK, bringing disruption to evening travellers.
Large parts of the UK have already been hit by heavy snow, which also reached southern areas during Thursday evening's rush hour.
The Army has been helping to prepare thousands of people for flooding along England's east coast, where a tidal surge is expected.
Flights were pre-emptively cancelled at Heathrow and Gatwick on Thursday.
Latest updates on winter weather
Click here to see your pictures of snow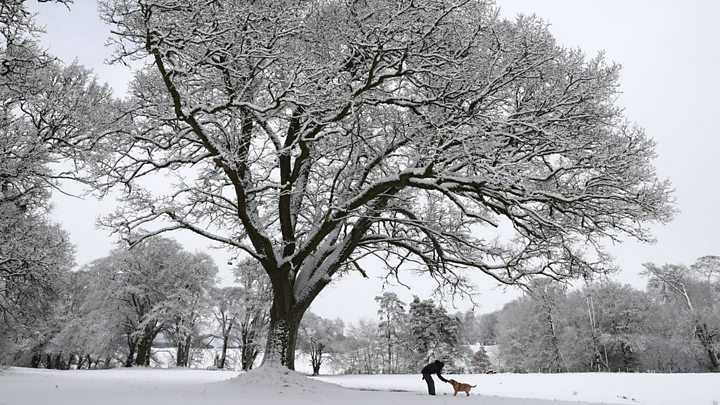 Long delays were reported on many major roads in London due to snow, including queues in both directions on the M25.
BBC Weather's John Hammond warned that the temperature "will drop like a stone" after midnight resulting in icy conditions first thing on Friday.
Another band of sleet and snow was forecast to hit overnight in Scotland, and then the south east of England during Friday morning's rush hour, he said.
Tidal surge
Communities in Lincolnshire, Norfolk, Suffolk and Essex have been warned by the Environment Agency they are particularly at risk from the tidal surge, which is expected to peak on Friday with severe flooding anticipated at midday and at 21:00.
The Environment Agency has issued seven severe flood warnings, meaning there is a danger to life, and more than 65 flood warnings, meaning flooding is expected, along the east coast of England.
There are also more than 70 flood alerts, meaning flooding is possible.
In Lincolnshire, about 100 soldiers are helping to prepare for flooding and more than 3,000 residents on the coast have been advised to leave their homes or move upstairs.
Counties most at risk include Lincolnshire, Norfolk, Suffolk and Essex.
Essex County Council said its main concern was the tide at 13:00 GMT on Friday.
---
Around the country
For the latest on the roads visit the BBC's travel news page and keep up to date with incidents on the motorways here.
Other links
---
Heavy snow hit parts of Northern Ireland earlier, with Coleraine and Ballymena among the towns worst affected, and snow and ice have caused disruption to travel networks and prompted school closures in parts of Scotland.
How hot is it really?
Compare the temperature where you are with more than 50 cities around the world, including some of the hottest and coldest inhabited places. Enter your location or postcode in the search box to see your result.
Find a location
Your location
On Thursday, Gatwick Airport said route restrictions had been put in place by air traffic control which might cause delays and cancellations to flights and advised passengers to check before travelling.
Heathrow Airport said its cancellations had been necessary so that flights could be rescheduled if the weather caused delays.
Other airports, including Manchester, Birmingham, Edinburgh, Cardiff, Belfast International and Belfast City airports are operating as normal.
The Local Government Association said councils in England and Wales were well prepared for the low temperatures and snow.
It said about half of local authorities had full stocks of grit, having stored up 1.2 million tonnes of salt to prepare for winter.