What can we do to tackle air pollution?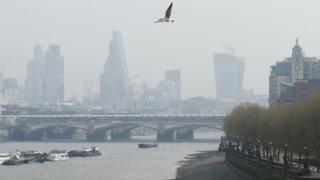 Air pollution is responsible for 50,000 premature deaths in the UK each year, an environmental report has warned.
In the wake of last week's report we are looking at ways that people are tackling this issue. How can we solve the issue?
It could be a simple change in your day to day routine or an advance in the world of business or technological innovation.
Thank you for sending your ideas for solutions, we are now investigating.