Jo Cox murder trial: Jury retires to consider verdicts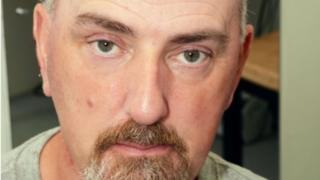 An Old Bailey jury trying a man accused of murdering Labour MP Jo Cox has begun considering its verdicts.
Thomas Mair, 53, is accused of shooting and stabbing the mother-of-two in Birstall, West Yorkshire, on 16 June, a week before the EU referendum vote.
Mr Mair - who denies murder - chose not to give any evidence in his defence.
Jean and Gordon Leadbeater, Mrs Cox's parents, and her sister, Kim, were in court on Wednesday to hear the judge sum up before sending the jury out.
Mrs Cox's husband, Brendan, and her assistant Fazila Aswat, who was with her when the attack took place, were also in court.
Mr Mair also denies grievous bodily harm with intent, possession of a firearm with intent to commit an indictable offence and possession of an offensive weapon - a dagger.
The court heard how Mrs Cox, MP for Batley and Spen, was on her way to a constituency surgery when she was set upon outside Birstall library in front of two of her assistants and shocked constituents.
Mr Mair allegedly shouted "Britain first" during the attack and stabbed 78-year-old Bernard Kenny, who had tried to intervene.
He was arrested later that day, telling police officers "it's me", prosecutors said.
The court also heard Nazi-related material was found at the defendant's home in Birstall during a subsequent police raid.
Mrs Cox, 41, was a self-proclaimed "proud Yorkshire lass" who was considered by the then prime minister, David Cameron, to be a "bright star" of Westminster.
In summing-up, Judge Mr Justice Wilkie said the cause of death had been given by a forensic pathologist as multiple stab and gunshot wounds.
Evidence of gunshot injuries to both her hands indicated Mrs Cox had tried to protect her head, the judge added.
He summarised the prosecution's closing speech which said internet research on Jo Cox and sawn-off rifles pointed to Mr Mair being minded to kill her and there was an apparent confession on his arrest.
The judge said the defence barrister had also reminded the jury of the burden of proof needed to convict Mr Mair.