UK mother held over France baby death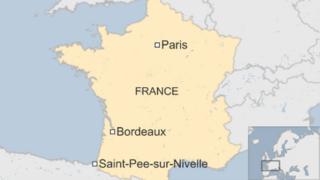 A British mother has been arrested in south-west France over the death of a five-month-old baby.
The baby is believed to have suffocated at a holiday house in Saint-Pee-sur-Nivelle near the Spanish border, the BBC's Hugh Schofield said.
The family involved were believed to be a British couple and their two sons, aged five months and three, he said.
The father got up early on Saturday and returned to the bedroom later to find the baby dead, prosecutors told AFP.
According to French media reports, an autopsy is due to be carried out in the next few days at Bordeaux.
A spokeswoman for the UK Foreign Office said: "We are in contact with local authorities following the arrest of a British national in the south of France."