Three quizzed over Channel boat crossing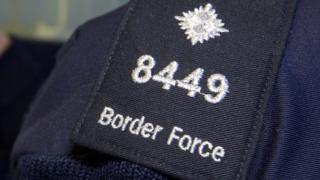 Three people, believed to be Iranian nationals, have been taken from a boat in the Channel by a Border Force cutter.
Officials were alerted by the Maritime and Coastguard Agency shortly before 05:30 BST on Tuesday.
The small boat carrying the three, who were wearing life jackets, had been spotted by a ferry.
The three have since been taken to Dover where they are being interviewed by Home Office staff.
The incident comes after a boat carrying 20 people was rescued off the Kent coast on 29 May.
Those rescued included 18 Albanian migrants, two of them children.