No 'leak' charge for retired Met Police officer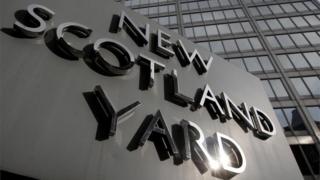 A former senior Met police officer will not be charged in connection with a leak of thousands of pages of confidential police information.
The Crown Prosecution Service concluded there was evidence to justify a charge of misconduct in public office, but it would not be in the public interest.
The officer told an internal inquiry he gave the files to a journalist who was preparing to write a book about him.
The CPS said he accepted he had no authorisation for sharing them.
The leaked information included thousands of pages classified as sensitive, confidential and highly confidential from the files of some of Scotland Yard's most sensitive past investigations.
Prosecutors decided there was no evidence of money changing hands but the evidence suggested there were "serious breaches of the trust placed in the officer by the Met, and the public".
Neither the officer nor the journalist has been named by the CPS.
The police officer has since retired and, as a result, will not face any action for misconduct.