Court of Appeal hears government surveillance law case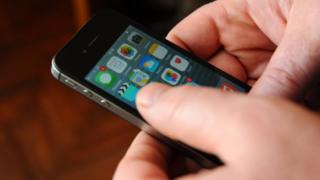 Judges have begun hearing a government appeal against a ruling that its surveillance legislation is unlawful.
Home Secretary Theresa May is appealing a High Court judgement, which ruled the Data Retention and Investigatory Powers Act was legally flawed.
Two MPs have argued the legislation allows police to "spy on citizens".
But data seized by security agencies helped fight terrorism, crime and national security threats, barristers for Mrs May told the Court of Appeal.
The appeal follows a ruling by two High Court judges earlier this year that the 2014 Data Retention and Investigatory Powers Act (Dripa) was "inconsistent with EU law".
Mrs May subsequently challenged the ruling, and the case is now being considered by judges in the Court of Appeal.
National security
At the court on Thursday, James Eadie QC, who is representing Mrs May, said the case was of "considerable public importance".
"Communications data are used by intelligence and law enforcement agencies during operations relating to national security, anti-terrorism, serious crime and other operations concerning a threat to life or public safety," he told the court.
The work of the intelligence and law enforcement agencies would be "weakened" in the absence of the ability to analyse communications data, he said.
Mr Eadie argued that any limitation on retaining or accessing communications data only in relation to "serious crime" would be "unworkable".
If access to retained communications data could only be permitted for the purposes of the prevention or detection of serious crime, "it would exclude a whole range of circumstances in which communications data can be used to save lives, for example to locate a missing child or to enable the coastguard to locate a vessel in danger at sea".
Court of Appeal judges are being asked by the government to refer issues in the case to Europe for further legal clarification.
Dinah Rose QC is representing the MPs - Conservative David Davis and Labour's Tom Watson - and will urge the court to dismiss the appeal and refuse to make a reference to Europe.
Private life
The Data Retention and Investigatory Powers Act permits the interception and retention of information from phone and internet communications.
Legislation was fast-tracked through Parliament in three days in July 2014, but was successfully challenged by the two MPs along with campaigners.
They argued the act was incompatible with the right to a private and family life, and data protection, under both the Human Rights Act and the European Union Charter of Fundamental Rights.
In their ruling in July this year, Lord Justice Bean and Mr Justice Collins determined that aspects of Dripa were flawed.
The ruling effectively nullified aspects of the legislation - although the order has been suspended until next March.
The Court of Appeal hearing is due to last two days.