HIV patient tells of fears of disclosure after details leak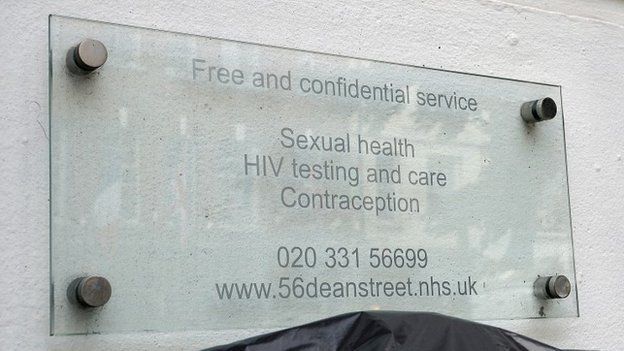 A man says he fears having to tell friends and family he is HIV positive after he was among 780 patients whose details were leaked by a health clinic.
The 56 Dean Street clinic, in London, accidentally sent out names and email addresses in an online newsletter.
James, from London, told BBC News: "I am not ready to disclose my HIV status to my wider friends or family. I fear now that I have no choice."
He added he felt scared his details would end up being spread online.
Patients were supposed to be blind-copied into the newsletter, but instead details were sent as a group email to other people who have attended HIV clinics at Dean Street in Soho.
People who had opted in for the clinic's OptionE service were able to see the names and email addresses of other patients.
James, who did not want to give his full name, said: "I couldn't believe it when I got [the email] and I've been full of worry since.
"I recognised the names of about four other people I know, but I don't want to admit to having looked down through it.
"I haven't contacted them yet and I'm not sure whether to reach out to them."
He added he was worried his details would end up being spread online and "people who are malicious and can't see through the stigma will do bad things with it".
Alan McOwan, the clinic's consultant and lead clinician, admitted the breach was a "devastating error".
He stressed that not everybody on the list had HIV, a virus which affects the immune system's ability to fight off infections.
The clinic said "human error" was behind the breach.
Chelsea and Westminster Hospital, which runs the clinic, said it was too early to say if any action would be taken against the member of staff.
The Information Commissioner's Office said it was aware of the incident and would be making inquiries.
Fines for breaches of data protection can reach £500,000.
Have you been affected by the issues raised in this story? If you are willing to speak to a BBC journalist about these issues you can get in touch with us in the following ways:
We will not publish your name, location or any of your details without your permission.
Related Internet Links
The BBC is not responsible for the content of external sites.