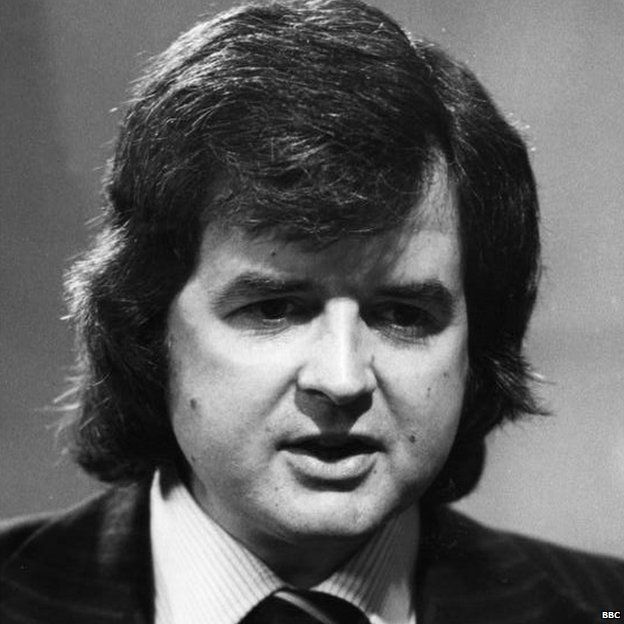 Teaming Bewes with James Bolam, it regularly drew audiences of more than 20 million.
Despite the success of a sequel, the two fell out in spectacular style - effectively ending the chance of the series being continued.
It turned out to be the peak of Bewes's career and he later found himself reduced to playing a series of less distinguished roles.
Rodney Bewes was born in Bingley, Yorkshire, on 27 November 1937.
His family later moved to Luton in Bedfordshire where his schooling was often interrupted by ill-health.
He answered a newspaper letter from a BBC producer asking for children to appear in the corporation's Children's Hour.
By the age of 14 he had appeared in a number of BBC TV productions including a role as Joe in a 1952 adaptation of The Pickwick Papers. He also secured a place at the Royal Academy of Dramatic Art's preparatory school.
"All the kids were posh and they were the children of actors in the West End of London and I'm just this boy from Bingley, near Bradford, and broad Yorkshire," he later recalled.
After completing his National Service in the RAF he returned to Rada.
He financed his studies by washing up in hotels at night, something that caused him to fall asleep during the day which culminated in him being asked to leave the academy.
He managed to secure some small stage roles, as well as parts in TV productions including Dixon of Dock Green, Emergency Ward 10 and Z-Cars.
He made his film debut in 1962 in Prize of Arms, a yarn about a gang that attempts to rob an army payroll convoy. The film is notable for early performances by a number of later well-known actors including Tom Bell, Jack May and Fulton Mackay.
A year later he secured the role of Arthur Crabtree in Billy Liar, alongside his friend Tom Courtenay.
It was the age of British cinema's so-called new wave, when film-makers were turning their attention to gritty working-class dramas and desperate for actors with regional accents.
Despite Bewes hailing from Yorkshire, rather than Tyneside, he was cast as Bob Ferris in The Likely Lads, a sitcom conceived by Dick Clement and Ian La Frenais.
His aspirational character was in direct contrast to that of his friend, Terry Collier, the workshy, cynical figure played by James Bolam. Much of the comedy revolved around Bob's attempts to become middle-class in the face of constant derision from Terry.
The final series ended in 1966 and Bewes played a number of TV parts and was also in films including Man in a Suitcase, Spring and Port Wine and a star-studded musical version of Alice in Wonderland in which he played the Knave of Hearts.
He spent a year as Mr Rodney, who was one of a series of stooges for the puppet Basil Brush, before creating and starring in the ITV sitcom Dear Mother... Love Albert. It showcased his skills as a scriptwriter and proved to be popular with audiences.
The series saw Bolam's character Terry return from his time away in the Army to discover that Bewes's Bob has bought his own house, secured a managerial job and is engaged to the boss's daughter.
Off stage the pair enjoyed a warm relationship.
"We were great friends," said Bewes.
"When my babies were born, his was the first house I went to."
In 1975 there was a film spin-off which proved to be the last time the pair worked together. Bolam was famous for guarding his privacy and was furious when Bewes let slip to a newspaper that Bolam's wife, the actress Susan Jameson, was pregnant.
After a fraught phone call the two did not speak to each other again. Bolam was so incensed that he refused to appear on an edition of This Is Your Life, which featured his former acting partner.
"Actors aren't important. I'm not important; I have fun. I think Jimmy takes himself very seriously as an actor."
Bewes's acting career never again scaled the heights of Likely Lads. There were bit parts in the films Jabberwocky and The Wildcats of St Trinians and he was able to use his abilities as a serious actor in a 1980 TV adaptation of the Restoration play 'Tis Pity She's a Whore.
Earlier in his career he had appeared in productions of She Stoops to Conquer and there was a role in a 1984 production of George Gascoigne's play Big in Brazil at the Old Vic Theatre in London, with Prunella Scales and Timothy West.
In the same year he also appeared in a Doctor Who story entitled Resurrection of the Daleks. It was one of his last significant appearances on the small screen.
He had some stage success with his one-man shows, Three Men in a Boat and Diary of a Nobody, which he toured for more than a decade. He won a Stella Artois Prize for the former at the 1997 Edinburgh Festival.
His wife, the designer Daphne Black, whom he married in 1973, acted as his helper, setting up the stage and the props for his various performances.
Bewes never gave up on the idea of a revival of The Likely Lads, feeling that the characters were still relevant 40 years on.
"Instead of being the Likely Lads, we'd have been the Unlikeliest Granddads," he said.
"We would have been sitting on a park bench in a pair of grubby grey anoraks, feeding the pigeons and grumping about youngsters."