Court approves caesarean for mentally-ill woman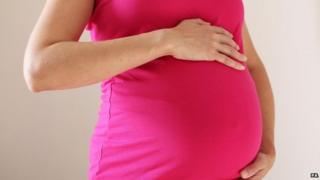 Doctors can perform a caesarean section on a mentally-ill woman who is in the latter stages of pregnancy without her consent, a judge has ruled.
The Court of Protection said the woman can also be physically or "chemically" restrained if the need arises.
But it said the measure could only be a "last resort" in order to protect the woman and her unborn child.
The women is in her late 20s and being treated in south-east England but no parties in the case can be identified.
The Court of Protection deals with cases involving sick and vulnerable people who the lack capacity to make specific decisions on their own behalf.
The woman has schizophrenia and is being detained under mental health legislation.
Officials at the healthcare trust caring for her asked the court to rule on the lawfulness of surgery and restraint.
'Own safety'
The judge, Mr Justice Peter Jackson, was told specialists had put forward a treatment plan which would see the women moved from a mental health unit to a maternity unit.
But lawyers for the trust said doctors were concerned she might not be "compliant" when in labour. They said if she resisted treatment doctors may have to carry out an emergency caesarean section.
A court-appointed lawyer represented the woman and questioned medical experts on her behalf.
Mr Justice Jackson said it was "necessary to ensure her own safety" for the treatment plan to be approved.
"Secondly it is very much in her interests that she should... safely deliver a healthy child."
The court was told that the identity of the child's father was not known. The mother and baby would remain together after the birth and would be monitored by social workers, and a family court judge would later make a decision on the child's future.