Court intermediary numbers to double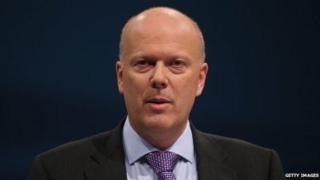 The government has pledged to double the number of experts who help vulnerable witnesses and victims in courts in England and Wales.
Up to 100 registered intermediaries would be recruited in a campaign due to start next month, Justice Secretary Chris Grayling said.
He said the staff helped victims and witnesses "give their best evidence".
Intermediaries support people including children and those with mental health issues or learning difficulties.
Mr Grayling said: "I have always been clear we must put victims and witnesses at the centre of our reforms.
"Helping them to give their best evidence is a vital part of this - both for their wellbeing and proper access to justice."
He said the government had also "more than doubled" funding for specialist support services for victims to more than £92m a year.