Universal credit changes 'raise domestic abuse fears'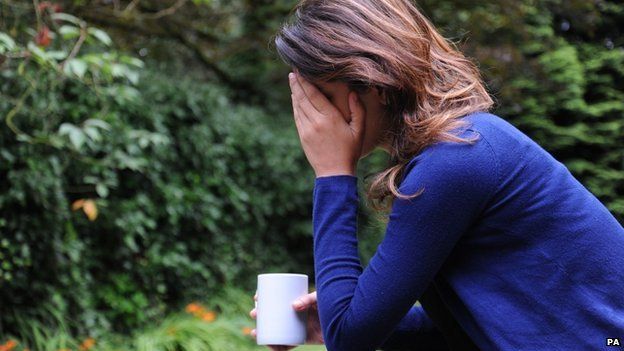 The government's flagship welfare scheme could leave women vulnerable to domestic abuse, a parliamentary watchdog says.
The Joint Committee on Human Rights said the universal credit benefit could expose women to abuse that sees men limit their partners' access to money.
The benefit is paid to couples through a joint account, with other options for those concerned about access.
The government said it was committed to supporting those affected by abuse.
Universal credit, which began being rolled out nationally on Monday, combines six working-age benefits, including JSA, tax credits and housing benefit, into one payment.
The committee said it shared fears raised by women's groups that the system would "reduce the financial autonomy of women" and could leave domestic violence victims vulnerable to further abuse.
A new domestic abuse offence of "coercive and controlling behaviour"', which can include the abuser preventing their victim from having access to money, was announced by the Home Office last year.
In its report, the cross-party group of MPs and peers recommended the government reviewed the payment of universal credit to couples.
They suggested that the government should test different payment methods, "such as automatic split payment to each partner in varying proportions - so as to assess which best protects the financial autonomy of women in couples - thereby strengthening their position should domestic violence occur".
The committee also recommended that relevant officials were given domestic abuse training.
Dr Hywel Francis MP, committee chairman, said: "Barely a week goes by without a news story regarding domestic violence, rape, sexual abuse or some form of violence against women.
"We commend the government for the commitment it has shown to tackling these crimes but emphasise that the work to prevent these crimes must not let up."
A Department for Work and Pensions spokesman said there were domestic abuse experts in Jobcentres.
"With universal credit, we are improving protections by giving people extra time to focus on getting their families back on track before encouraging them to look for work," he said.
Related Internet Links
The BBC is not responsible for the content of external sites.