English councils 'to introduce or increase charges'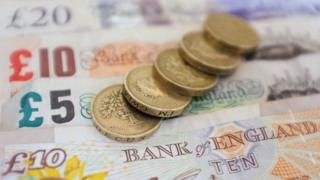 Many English councils say they will create new charges or increase existing ones in the next financial year - due to a lack of cash, a survey says.
More than half of 90 councils surveyed said they could not fulfil their statutory duties in 2015-16.
The research was conducted by the MJ magazine and the Local Government Information Unit.
Ministers said councils could save cash by working together, cutting fraud and managing property more efficiently.
Councils' statutory duties - which vary between different kinds of authorities - include looking after schools, road maintenance, social housing and child protection.
There are almost 400 local authorities in England, and senior officials and councillors from 90 took part in the survey earlier this month.
The research found:
90% of councils said the current system of local government finance was "not fit for purpose"
80% said they would have to increase charges for services in 2015-16
half planned to increase council tax - rejecting a central government grant offer equivalent to a 1% rise for councils which freeze tax
76% said being allowed to keep the business rates paid in their areas would allow them to become "financially sustainable"
'Dangerously close'
Jonathan Carr-West, chief executive of the Local Government Information Unit think tank, said: "Councils across the country are telling us that the local government finance system is broken."
He said the "only solution" was removing the "bureaucracy and control" of central government and giving power to councils.
Heather Jameson, editor of the MJ, said councils were "dangerously close to collapse".
She called for an "urgent overhaul" of local government finance and the "way local public services work together".
Local government minister Kris Hopkins said that rather than trying to increase taxes, councils should seek savings by working together, cutting fraud and improving the way they manage property.
"Every bit of the public sector needs to do its bit to pay off deficit left by the last administration, including local government which accounts for a quarter of all public spending. There is no magic money tree."
On Wednesday, a report by the Independent Commission on Local Government Finance said services like adult social care could "collapse" unless councils got new funding powers.