Spy agency policies breached rights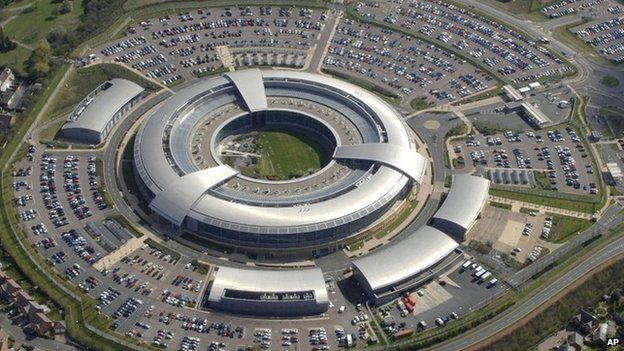 UK intelligence agencies' policies on handling communications between lawyers and clients breached European human rights law, the government has said.
In relation to policies applied since 2010, the government admitted a failure over making safeguards public.
It said it did not mean there had been "deliberate wrongdoing" and that it took protection of legally privileged material "extremely seriously".
Rights campaigners said the authorities lacked respect for legal process.
The government's concession relates to the case of Abdel Hakim Belhaj, who is suing the British state over his alleged rendition to Libya in 2004 and whose lawyers claim communications may have been intercepted.
But the concession does not concern any alleged interception itself, which is to be considered by the Investigatory Powers Tribunal (IPT).
The IPT ruled in a separate case earlier this month that surveillance agency GCHQ had - until December 2014 - failed to reveal enough details of how it shared data from mass internet surveillance.
The ruling said this breached the European Convention of Human Rights (ECHR).
In light of that ruling, the government on Wednesday said: "We acknowledge that the policies applied since 2010 have not fully met the requirements of the ECHR... this includes a requirement that safeguards are made sufficiently public."
But it added: "It does not mean that there was any deliberate wrongdoing on the part of the security and intelligence agencies, which have always taken their obligation to protect legally privileged material extremely seriously.
"Nor does it mean that any of the agencies' activities have prejudiced or in any way resulted in an abuse of process in any civil or criminal proceedings."
The government said the intelligence agencies were already working with the independent Interception of Communications Commissioner "to ensure their policies satisfy all of the UK's human rights obligations".
Cori Crider, a Reprieve lawyer who is representing Mr Belhaj, said: "Reprieve has been warning for months that the security services' policies on lawyer-client snooping have been shot through with loopholes big enough to drive a bus through."
Ms Crider added: "The government needs urgently to investigate how things went wrong and come clean about what it is doing to repair the damage."
Rosa Curling, of law firm Leigh Day and who is also representing Mr Belhaj, said: "Lawyer-client confidentiality is one of the key foundations of a fair trial and the basis of our legal system.
"Immediate steps must now be taken to ensure this principle is properly protected with immediate effect and a full inquiry must take place regarding all the unlawful interceptions to date."
James Welch, legal director at Liberty, said: "For the second time in a fortnight we learn how little respect the intelligence services have for personal privacy - and now legal process.
"Until there is a fundamental overhaul of the laws governing the security services, our privacy will never be safe."