Death certificate overhaul 'deferred indefinitely'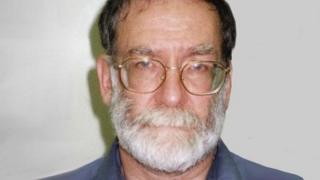 Independent scrutiny of death certificates has not been delivered as promised, says the chairman of a review sparked by the Harold Shipman murders.
GP Shipman certificated the deaths of 250 victims without being challenged.
A review in 2002 led by Tom Luce recommended independent examiners of death certificates for England, Wales and Northern Ireland - a step he now says has been "deferred indefinitely".
The Department of Health insists it is committed to reforming the system.
The use of medical examiners has been piloted in two areas, but will not be rolled out further until a review has taken place.
The Department of Health has confirmed this is unlikely to happen until after the general election.
'Scarcely believable'
Mr Luce, formerly head of social care policy at the Department of Health, told the BBC: "The government has repeatedly promised to introduce a safer system but has repeatedly failed to do so.
"It has now gone back on its undertakings and deferred action indefinitely."
He added that about "seven million deaths have been dealt with through a system known for at least a dozen years to be unsafe" and "it is scarcely believable that this is to continue".
Changes in death certification were among the safeguards recommended by Dame Janet Smith's inquiry into Shipman's crimes in 2004.
That inquiry was followed by a specific review of coroners and death certification, chaired by Mr Luce, which called for:
Medical assessors to be appointed in local communities to review death certificates
Fewer investigations into how and why people die
A charter of rights for families
New powers for relatives to question coroners' decisions
The more recent Francis Inquiry into the Mid Staffordshire hospital scandal also called for changes.
The Labour government legislated for the reforms in 2009 but they were not implemented.
The current government committed to introducing the reforms including appointing independent medical examiners in local authority areas to counter-sign and scrutinise death certificates.
The president of the Royal College of Pathologists, Dr Suzy Lishman, described it as "incomprehensible" that the system had not yet been reformed to include medical examiners.
Dr Suzy Lishman said the change was "long overdue" and failure to act would result in more cases like that of Shipman.
She called on the government to revisit the issue and implement changes without delay.
Shipman was jailed for life in January 2000 for murdering 15 of his patients and forging the will of one but a public inquiry later decided he had killed at least 250 patients over 23 years. He killed himself in prison in January 2004 aged 57.
Chris Bird, whose mother Violet was murdered by Shipman, said the delay in implementing the changes was "criminal".
"There is the government stalling on implementing something like this that can save millions of lives," he told BBC Radio 4's Today programme.
'Reforms will proceed'
A Department of Health spokesman explained there were two "working models" with independent assessors in place, in Sheffield and Gloucester.
The spokesman said: "We will be working to review how they fit with other developments on patient safety. The reforms will proceed in light of that review."
The Department of Health emphasised that this was one element of its drive to make the NHS "the safest and most transparent healthcare system in the world".
It pointed to other reforms made in the wake of the Francis Inquiry such as a statutory duty of candour and a new Care Quality Commission inspection regime.