Prison officer admits selling Jon Venables details to the Sun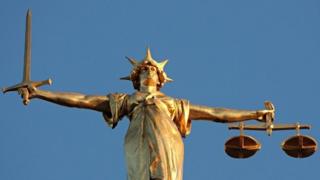 A prison officer has pleaded guilty to selling information about one of James Bulger's killers to the Sun newspaper.
David Hobbs, 67 and from Milton Keynes, Buckinghamshire, pleaded guilty at the Old Bailey to misconduct in a public office between February and April 2010.
The charge is understood to relate to a single payment of £750 for information about Jon Venables while he was in prison. No story was published as a result.
Hobbs will be sentenced on 23 February.
Last year, ex-prison officer Scott Chapman was convicted of conspiracy to commit misconduct in a public office for selling details about Jon Venables to a journalist for up to £40,000.
He was jailed for three-and-a-half years in December.
A former News of the World journalist, who cannot be named for legal reasons, was given a six-month suspended prison sentence for the same offence.