Police staff walkout called off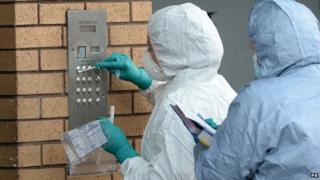 A planned strike by civilian police staff in England and Wales on Friday in a row over pay has been called off, Unison says.
Union members, including police community support officers and call handlers, had wanted a 3% pay rise instead of the 1% offered.
The strike, which could have involved up to 30,000 workers, has been called off following the offer of a 2.2% rise.
It is the second time in a month Unison has cancelled industrial action.
Members of Unite and Unison had been due to walk out on Friday, before staging a month-long overtime ban.
However, Unison said it would consult its members after an offer of a 2.2% pay rise from March 2015 to August 2016, including a similar increase in standby allowances.
Ben Priestley, national officer of Unison, said: "The revised pay offer is an improvement for our members and is the result of negotiations with police employers over the Christmas and new year period."