The legal issues in the Ched Evans case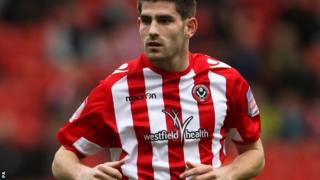 Footballer Ched Evans is still looking for a new club after being released from prison last October, having served half of a five-year sentence for the rape of a 19-year-old woman in a hotel in May 2011.
The Criminal Cases Review Commission (CCRC) is conducting an investigation into Evans's conviction, which could take nine months.
In the meantime, fans at his former club, Sheffield United, and Oldham Athletic, with whom he has had talks, have protested at the prospect of his signing.
---
Why is this case important legally?
The case is important principally because it focuses on the controversial issues of the rehabilitation of sex offenders and societal treatment of the victims of serious sexual crime.
On the first point, this case has added interest because the offender is one who seeks to return to work in a high-profile, well-remunerated profession where he purports to act as a role model.
Generally, there remains a stigma attaching to employing ex-offenders and there are exacerbating factors when that offender is a sex offender and remains, as Evans does, on the sex offenders register.
On the second point, supporters of the victims of sexual violence note that while most media interest now centres on whether Evans will ever be paid for kicking a football again, the victim - who was aged 19 at the time of the rape in a hotel in May 2011 - has subsequently had to leave her home and change her identify after sustained abuse on social media.
What links both points is the fact that as far as Evans is concerned, the case is not yet "closed".
He has asked the CCRC to examine his file in the hope of having his conviction overturned.
The CCRC began its fast-track inquiry in early December 2014, but its work will not be complete until the autumn.
From initial trial, through various criminal appeals and now onto the criminal review stage (where only a small proportion of applications succeed) Evans has never expressed remorse to his victim.
In support of the argument that Evans should not be permitted to return to football, campaigners on sexual violence highlight Evans's lack of contrition and failure to accept court findings as to his guilt as important features of this case.
---
What is the legal position?
The legal position in England and Wales regarding Evans's return to professional football is clear.
He is prevented from doing particular jobs known as "regulated activity" and typically jobs such as teaching, social work or health care that would involve working with children or vulnerable adults.
Other employment opportunities, such as professional football, are available to him - as long as he can find someone to hire him.
---
What are the employment contract issues?
Any employment contract with Evans would be a little unusual and would have to further reflect the fact that he has been released on licence.
When released on 17 October, Evans had only served half of his five-year sentence. This means that for the remainder of his term both Evans and any employing club would have to have regular meetings with the probation service.
Even then, special conditions might apply to his employment contract and he may be banned from certain places and working near certain people.
This last point raises difficult employment issues in the sense that an employing club has a duty of care to its existing employees who, particularly if female, might be uncomfortable working with Evans in their capacity as, for example, the club's physiotherapist, psychologist or administrator.
In brief, any potential employing club such as Oldham Athletic would have to come to terms with the fact that they would be employing a sex offender.
Evans, as with any sex offender punished with a two-and-a-half year jail sentence, is automatically on the sex offenders register, where he will remain for at least 15 years.
---
What about his probation duties?
Having been released on licence and being on the sex offenders register means that Evans has to report to the police every year giving information about foreign travel, bank details and if he has a person under 18 in his house.
More specifically, if he wants to travel abroad, he needs the permission of his probation officer.
These conditions, as the Ministry of Justice recently confirmed, mean that, in effect, Evans is unlikely to be able to work abroad notwithstanding any expression of interest from a foreign club to sign Evans.
Ultimately, however, if a club in England and Wales wishes to sign Evans then, subject to probation, there is no bar on his return to football.
---
What other issues would a potential employer have to consider?
As both Oldham Athletic, in recent days, and Sheffield United, in the month or so after Evans's release, have found out, any expression of interest in signing Evans or even permitting him to train at the club entails intense and often bitterly adverse media scrutiny.
Taking Sheffield United, for example, but in a pattern similar to that now seen at Oldham, local MPs, such as Deputy Prime Minster Nick Clegg, urged the club to reconsider, while sponsors threatened to end their commercial association with the Blades.
An online petition supported by over 150,000 signatures also demanded that Sheffield United not take Evans back.
These collective efforts and the comment on 13 November by Olympic champion and local heroine Jessica Ennis-Hill that, if the club offered Evans a contract, she would prefer her name be removed from a stand named after her at Bramall Lane, had a significant impact.
Within a week United, on consulting various commercial stakeholders and supporters, had retracted the offer for Evans to train at the club.
Common to much of the above was the focus on Evans as both a footballer and a role model.
It follows that for any potential employer, the issues involved in signing Evans would not only be legal and commercial but also moral or ethical in nature.
Should it matter than the offender who is a footballer and a role model be held to a higher standard than other employees?
Should they simply be role models for what they do on the pitch rather than off it?
Or is that distinction unfair such that Evans is, in effect, being punished extra-judicially even though he has served his jail time for his crime?
Campaigners on sexual violence will argue that it is likely that the last person that clubs will think about is the victim.
---
Does football have a history of dealing with similar cases?
Yes,
In March 1999, Graham Rix, a former Arsenal player and England international, admitted to having sex with a 15-year-old girl and was sentenced to 12 months in prison and placed on the sex offenders register for the next 10 years. At the time he was a coach at Chelsea.
Lee Hughes, who at the time was a West Bromwich Albion player, was sentenced to six years' imprisonment in 2004 for causing death by dangerous driving following a fatal crash in 2003.
Marlon King, who played for a number of teams including Nottingham Forest, Watford and Wigan, is currently serving an 18-month jail sentence following a conviction for dangerous driving. He had previously served jail time for sexual assault and handling a stolen car.
Luke McCormick, then of Plymouth Argyle FC, was jailed in 2008 for more than seven years after killing two young brothers in a drink-driving crash.
---
What were the outcomes?
On serving half of his sentence, Rix was reinstated to his old job at Chelsea though he was prohibited by the FA from coaching youth players.
He subsequently managed Portsmouth, Oxford and Hearts and successfully appealed the FA's restrictions on working with young players.
Hughes's contract with WBA was immediately terminated on his conviction.
He returned to the professional game with Oldham Athletic after being released halfway through his sentence in August 2007.
King was sacked in October 2009 by Wigan Athletic, following his conviction and sentencing for a physical and sexual assault.
Upon his release from jail in 2010, he joined Coventry City FC.
McCormick's contract with Plymouth was cancelled by mutual consent in 2008.
He was released from prison in 2012, eventually returning to professional football in 2013 with Oxford United. In May 2013, he re-signed for Plymouth Argyle.
Prof Anderson, an expert on sport law, has written on this subject for The Conversation.