Tax helplines 'not good enough' at peak times, government admits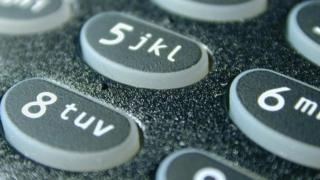 The government has vowed to improve services for people seeking tax advice after a survey found almost 30% of calls to two helplines were cut off.
The consumer watchdog Which? found 29 out of 100 callers seeking advice before a tax return deadline instead received an automated message.
Callers were put on hold for an average of 18 minutes, the watchdog found, with a longest recorded delay of 41 minutes.
HM Revenue and Customs said services were not good enough at peak times.
The sample, analysed in the run-up to the self-assessment tax return deadline on January 31, looked at 100 calls to the lines dealing with tax returns and general inquiries.
It found callers faced long waits to speak to advisers and were instead played a message explaining the service was "very busy".
'Struggle'
Which? also found glitches with a voice recognition system designed to direct queries to the right department.
"With large numbers of people soon to be seeking help with their self-assessment tax return, we want to see HMRC doing more to monitor and improve their call-waiting times," Which? executive director Richard Lloyd said.
An HMRC spokesman said it receives more than 40 million calls a year but said: "We know that some of our customers can struggle to get through on our helplines at very busy times."
"This isn't good enough, and we are working hard to improve the range of services we provide," the spokesman added.
"This year we are introducing new technology to help us answer more calls quicker at busy times, and we are improving the digital services we offer so that more customers can find all they need online.
"There is more to do, and we are committed to improving the service we offer all of our customers at all times."