St Helena child abuse inquiry launched by Foreign Office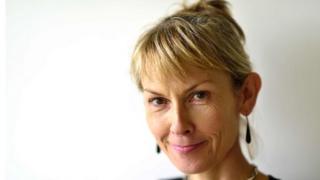 Claims that government departments helped cover up child sex abuse in the UK overseas territory of St Helena are to be investigated.
Sasha Wass QC, prosecutor in the Rolf Harris trial, will lead the inquiry.
The Foreign Office, the Department for International Development and the Atlantic island's government face investigation.
A spokesman for the St Helena Government said: "We naturally take these allegations extremely seriously."
Concerns about police corruption and child sexual exploitation have been raised by Lib Dem MP John Hemming and by former St Helena Government employees.
Responding to the announcement, Mr Hemming told the BBC: "I'm very pleased they've agreed to the investigation.
"It's very worrying if people in senior jobs within this small and remote community have abused positions of power and it's right there should be a full independent inquiry."
The St Helena Government (SHG) spokesman said it expected the inquiry to be thorough and independent.
A UK charity, the Lucy Faithfull Foundation, was sent to St Helena and Ascension Island last year by the government to assess the situation but its report was never published in full.
Their inquiry was followed by an investigation by Northumbria police - but in a written statement, Foreign Secretary Philip Hammond said that, although there have been a number of arrests and convictions for child sex offences, "more needs to be done."
He specified that Ms Wass would initially look at existing documents and reports , including papers held by the Foreign and Commonwealth Office and the Department for International Development, before travelling to St Helena.
Mr Hammond pledged: "This new inquiry will not be quick but it will be thorough."
'Significant improvement'
The SHG spokesman stressed that the government there had already accepted and taken forward the majority of recommendations from the Lucy Faithfull Foundation.
There had been "a significant improvement in the way the various agencies on St Helena now work together - and this has delivered tangible results in terms of case management, protection, investigations and successful prosecutions", the spokesman added.
Additional staff have been recruited to the police and social services, and training is under way for public sector and charity employees who work with children, according to SHG.
The summary report published last year by the Lucy Faithfull Foundation cited "problems relating to premature sexual activity with teenage girls on both islands, some of which was clearly abusive and exploitative".
It said "the grooming of girls in their early teenage years by older men" was "a significant issue which needs comprehensive attention".
Warnings were issued about "the power of a small group of 'serial' offenders who populate the island and pose an ongoing risk to girls".
The summary also highlighted that efforts by the police to address the problem on Ascension had been "too aggressive" and "counterproductive".
The Lucy Faithfull Foundation report
The recommendations in the summary report included:
a public education campaign to address the "cultural acceptance of the premature sexualisation of children"
public health warnings about alcohol, which "appeared to have been used as a grooming tool"
limiting the presence of children in bars in order to reduce the exposure of children to alcohol
building trust between the community and authorities on Ascension
further investment in the professional training of social workers
"urgent" improvements to residential provision for children, especially those with disabilities on St Helena.
In July, Mr Hemming wrote to the government to ask it to disclose what information it had received about allegations of child abuse and police corruption there since May 2010.
He also asked what steps the department had taken to ensure the opening of an airport on the island did not lead to the "development of child sex tourism" in the territory.
He was informed that new allegations had surfaced and that former foreign secretary William Hague had agreed to set up an independent panel of experts to investigate them before leaving his job.
At the time, former Foreign Office minister Mark Simmonds stated: "The FCO and DfID (Department for International Development) have been working closely with the UK police who have investigated reports into child sex abuse on St Helena and continue to do so."
St Helena and its dependencies - Ascension Island and Tristan da Cunha - are about midway between Africa and South America in the South Atlantic Ocean and have an overall population of around 4,000.
Though far from each other, they form a single territorial grouping under the sovereignty of the British Crown.