Mazher Mahmood's loses injunction bid against Panorama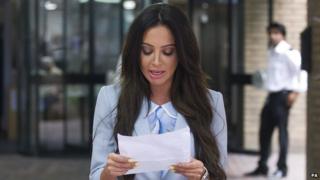 The High Court have rejected a bid by lawyers for undercover journalist Mazher Mahmood to prevent the BBC from revealing his appearance.
The so-called "Fake Sheikh" sought an injunction to stop an upcoming Panorama documentary, due to be shown on Monday, showing recent images of him.
The judge said the court had "no reason" to restrict the programme makers' "freedom of speech".
Mr Mahmood can still apply to take his case to the Court of Appeal.
Following the ruling, the BBC said it would not broadcast trailers for the documentary that include any images of Mr Mahmood not already in the public domain.
For the BBC, Manuel Barca QC said that Mr Mahmood's identity was no secret and that the case was not about any fears for his safety but about protecting his livelihood.
Mr Mahmood became well-known for his undercover sting operations whilst working at the now-defunct News of the World, during which his true appearance was not revealed by the paper - or any of its rivals.
After the paper folded, he was employed by the Sun newspaper, but he is currently suspended after a judge said he believed he had lied when giving evidence in a court case against singer Tulisa Contostavlos, who was charged after another of his journalistic investigations.