Police chief warns of more Rotherham-style abuse cases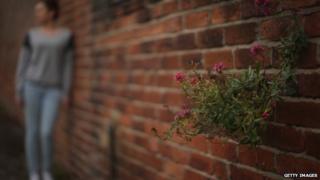 More child sexual exploitation scandals like the one that happened in Rotherham will be uncovered in the coming months, a police chief has said.
Norfolk Chief Constable Simon Bailey told the Guardian that child sex crimes had "for too long been hidden".
He also said teachers and doctors should do more to spot signs of abuse.
At least 1,400 children were sexually exploited in Rotherham from 1997 to 2013, mainly by gangs of men of Pakistani heritage.
Mr Bailey, the leading officer within the Association of Chief Police Officers concerned with the issue of child abuse, has warned that the scale of the problem nationwide could be larger than previously thought.
"We don't know for sure. But I think it's tens of thousands of victims [a year] of an appalling crime," Mr Bailey said.
Targeted at home
He said that talk of gangs being involved in sexual abuse had overshadowed the debate on how best to tackle the problem.
"[The] bigger picture is that 90% of child sexual abuse takes place in the home where crimes are being perpetuated upon victims by people they know already. It is really important that we get some context around this."
Mr Bailey also called upon doctors and teachers to play their part in spotting signs of abuse.
"Children will be known to their GP, known to their teachers, and it's those professions' responsibility, in my view, if they have a concern that a child might be the subject of abuse, to flag that up and share their concerns," he said.
Cases 'ignored'
A report by Professor Alexis Jay, published in August, detailed how children in Rotherham had been subjected to trafficking, rape and other sexual exploitation.
It also highlighted how their abuse had been ignored by a range of agencies, including police, councillors and council officials.
Concern has since grown that police were weak in dealing with other sex abuse cases in Doncaster and Barnsley, as detailed in a report published by Her Majesty's Inspectorate of Constabulary in September.