Murdoch: 'Page 3 is old fashioned'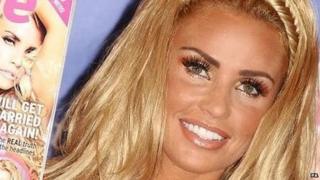 Media mogul Rupert Murdoch has suggested Page 3 models in the Sun newspaper should start wearing clothes.
The head of News Corp - the Sun's parent company - wrote on Twitter that topless models were "old fashioned", although he said the paper's readers "seem to disagree".
Mr Murdoch asked: "Aren't beautiful young women more attractive in at least some fashionable clothes?"
The No More Page 3 campaign reacted by tweeting: "We are doing this!"
Mr Murdoch also hinted at ending Page 3 on Twitter in February last year.
Responding to a comment on Twitter, which said the practice was "last century", he replied: "You maybe [sic] right".
The Sun has carried pictures of topless models since 1970.
A spokesman for the newspaper said: "While all aspects of The Sun are continually under review, we remain committed to listening to our readers and producing the newspaper that they want to read."
In August last year, the Sun's Irish edition stopped running topless pictures on page 3 because of what the editor called "cultural differences" between the UK and Ireland.
The No More Page 3 campaign - which began in 2012 - says the pictures "condition readers to view women as sex objects".
It adds: "Page 3 of the Sun is the icon that normalises horrible sexist banter."
The campaign is supported by a number of charities and trade unions, including Unison and the National Union of Teachers.
The Sun is the UK's best-selling newspaper, with an average Monday-Saturday circulation of more than two million a day.
In March, the paper used page 3 to launch "Check 'em Tuesday", a breast cancer awareness campaign.