NSPCC urges adults to call helpline with gang worries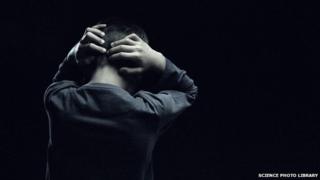 Adults worried about children getting involved in gangs should call the the NSPCC's helpline, the charity has urged.
It says it has trained counsellors to deal with calls from concerned parents, after receiving Home Office funding.
According to the NSPCC, one in six children aged 13-15 knows someone in a gang.
The charity says adults have "an incredibly important role" in allowing young people to escape.
Those who have concerns about a child or want advice can contact the NSPCC free by calling 0808 800 5000 - in operation 24 hours a day.
The project, part of the government's Ending Gang and Youth Violence programme, would "empower parents", Home Office minister Norman Baker said.
'Dangerous situations'
The Home Office has compiled a list of 33 local authorities in England where it says gangs are an issue, based on factors including crime levels and police intelligence.
The service will be promoted in those areas through a poster campaign.
Boroughs singled out by the Home Office
Barking and Dagenham; Birmingham; Bradford; Brent; Camden; Croydon; Derby; Ealing; Enfield; Greenwich; Hackney; Hammersmith and Fulham; Haringey; Islington; Knowsley; Lambeth; Leeds; Lewisham, Liverpool; Manchester; Merton; Newham; Nottingham; Oldham; Salford; Sandwell; Sheffield; Southwark; Tower Hamlets; Waltham Forest; Wandsworth; Westminster and Wolverhampton.
Source: The Home Office
Head of child protection operations at the NSPCC, John Cameron, said: "Young people involved in gangs are frequently abused, exploited and put in dangerous situations.
"We know from listening to children that they are often terrified of what they are doing and want to leave gangs and we believe adults have an incredibly important role to play in helping them to break free."
Destructive element
The Centre for Social Justice, which has published a number of reports on gang issues in the UK, welcomed the initiative.
A spokesman said a stable family life and parents' understanding of what gangs can involve were key to fighting gang culture.
"Everything we can do to educate people about gang life is fantastic," the spokesman added.
Jennifer Blake, a former gang member whose son followed her into gang life, said the role of parents is critical.
She said there were many looking for help and advice and that the new line would allow them to take responsibility.
"Gang culture is a destructive element in our society, for both the individuals caught up in it, and indeed for the communities unfortunate enough to come into contact with gangs," she added.
"By offering specialist backing and support, this service will empower parents and others to help the young people they are concerned about to find help, turn their lives around and leave the corrosive life of gang violence behind them."
Children seeking advice are urged contact ChildLine.