Ex-Sun reporter found not guilty of stolen phone charges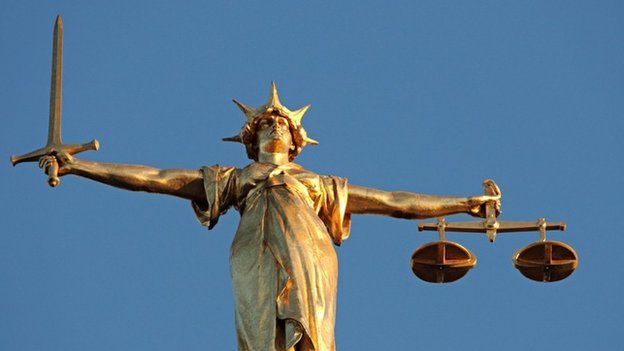 A former reporter for the Sun newspaper has been found not guilty of handling stolen property and accessing data from a woman's stolen mobile phone.
Ben Ashford, 35, was accused of obtaining personal information from the iPhone, which belonged to a female PR worker who had received "flirty text messages" from a male TV personality.
He was arrested by police investigating alleged computer hacking by reporters.
However a jury at London's Old Bailey cleared Mr Ashford of the charges.
The trial heard Mr Ashford had been given the iPhone - which contained pictures and messages sent between the woman and the presenter - in November 2009.
The PR worker - who along with the TV presenter cannot be named for legal reasons - told police the device had been in a handbag stolen while she was on a night out at a nightclub in Manchester.
The jury heard Mr Ashford had been handed the phone by a woman called Sameena Rashid, who contacted the newspaper about a potential story based on its contents. She said it had been handed to her by a friend.
Mr Ashford had subsequently handed the phone back to its rightful owner via a friend on instructions from the Sun newspaper, along with a business card.
However, prosecutors accused Mr Ashford of having first gone through the text messages and photographs on the device.
Two days later, the PR worker contacted the police, after which Mr Ashford was interviewed as a witness and Ms Rashid was cautioned for theft.
The ex-Sun reporter was then charged after police uncovered a number of emails among the large amount of information handed over by News International - now known as News UK - as part of the wider phone-hacking inquiry in 2012.
Mr Ashford claimed he had looked at the phone, which was not locked, to verify its owner. He said he had not thought the phone was stolen.
The case was the first brought by police under Operation Tuleta, the investigation into allegations of computer hacking at newspapers.